Boosting Natural Killer Cells for the Treatment of COVID-19
Boosting Natural Killer Cells for the Treatment of COVID-19
https://pediatricsnationwide.org/wp-content/themes/corpus/images/empty/thumbnail.jpg
150
150
Lauren Dembeck
Lauren Dembeck
https://pediatricsnationwide.org/wp-content/uploads/2021/03/Dembeck_headshot.gif
Natural killer cells — critical for immune surveillance and host defense — have an important role in cancer immunotherapy and antiviral responses.
While driving to the laboratory one day, Brian Tullius, MA, MD, a fourth-year bone marrow transplant and cell therapies fellow at Nationwide Children's in the Lee Lab, had an epiphany. "I thought, 'wait a minute, we work with a cell that kills cancer, but it also kills viruses'."
He immediately reached out to postdoctoral fellow Meisam Naeimi Kararoudi, DVM, PhD, who had recently developed a method to genetically modify human NK cells (which are notoriously resistant to foreign DNA) to enhance their ability to target cancers. Over the course of the next eight hours, the two reviewed all the available literature on the immune response to SARS-CoV-2, which at this time (April) was still limited, and to SARS-CoV-1, which caused the SARS outbreak in 2003.
"NK cells recognize viruses and virus-infected cells, and they prevent the virus from spreading all over the body," explains Dr. Kararoudi. "When we were reviewing the data from SARS-CoV-2 and SARS-CoV-1, we saw that the numbers of lymphocytes, in particular NK cells, were very low in patients with severe disease."
"This aligns well with our experience in the clinic, where we focus on getting NK cells to cancer patients in settings where they don't have enough of them, to help restore their NK cell numbers for a better anti-cancer effect," explains Dean Lee, MD, PhD, a physician in the Division of Hematology and Oncology at Nationwide Children's and director of the Cellular Therapy and Cancer Immunology Program at Nationwide Children's and The Ohio State University Comprehensive Cancer Center.
In collaboration with colleagues at OSU, Dr. Lee's team has developed universal donor NK cells, meaning they can be used "off-the-shelf" to reduce the time and cost of making patient-specific NK cells and without the concern for graft-versus-host disease.
"That is critical because of how rapidly COVID-19 progresses. With this off-the-shelf possibility, we do not need to wait for a donor and are not limited in the number of doses we can deliver," says Dr. Kararoudi.
Two weeks after their initial literature search, the team worked with the Office of Technology Commercialization to submit a patent. Within the next four weeks, they had FDA approval for a clinical trial of their novel COVID-19 therapeutic.
The technology has been licensed to Kiadis, the company Dr. Lee is working with to develop the off-the-shelf NK cells. The investigational new drug (IND) application and protocol management have been transferred to New York Medical College, where they will initiate an adult-focused clinical trial.
"As we move forward, members of our team will continue to be involved in the protocol, even though the treatment won't initially be tested in children," says Dr. Lee. "We're very proud that our children's hospital led design and IND approval for a novel cell therapy for adults in the midst of this historic pandemic."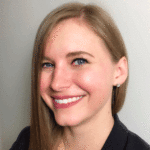 Lauren Dembeck, PhD, is a freelance science and medical writer based in New York City. She completed her BS in biology and BA in foreign languages at West Virginia University. Dr. Dembeck studied the genetic basis of natural variation in complex traits for her doctorate in genetics at North Carolina State University. She then conducted postdoctoral research on the formation and regulation of neuronal circuits at the Okinawa Institute of Science and Technology in Japan.
Lauren Dembeck

https://pediatricsnationwide.org/author/lauren-dembeck/

Lauren Dembeck

https://pediatricsnationwide.org/author/lauren-dembeck/

Lauren Dembeck

https://pediatricsnationwide.org/author/lauren-dembeck/

Lauren Dembeck

https://pediatricsnationwide.org/author/lauren-dembeck/