Toward a Cell-based Therapy for Cystic Fibrosis Lung Disease
Toward a Cell-based Therapy for Cystic Fibrosis Lung Disease
https://pediatricsnationwide.org/wp-content/themes/corpus/images/empty/thumbnail.jpg
150
150
Jeb Phillips
Jeb Phillips
https://pediatricsnationwide.org/wp-content/uploads/2021/03/Jeb-Phillips.jpg
Because cystic fibrosis (CF) is a genetic disease caused by mutations in the CFTR gene, the pulmonary disease could be reversed if CF airway epithelial cells were replaced with basal cells expressing CFTR without mutations. That is one of the ideas underpinning the Cystic Fibrosis Foundation's Epithelial Stem Cell Consortium, but there are a number of complicated questions that must be addressed before such a replacement is possible.
A recent study from physicians and researchers at Nationwide Children's Hospital, and funded by the CF Foundation, provides some important answers. It also helps show that such a cell-based therapy for cystic fibrosis lung disease is realistic.
"Ideally, we would like to use a patient's own cells for a therapy. For that to be an option, we also need to know how difficult it will be to harvest those cells and to generate the numbers we need for a therapeutic dose," says Susan Reynolds, PhD, a principal investigator in the Center for Perinatal Research in The Research Institute at Nationwide Children's Hospital and senior author of the study in Stem Cells Translational Medicine.
First, Dr. Reynolds and her colleagues wanted to know if basal cells from patients with CF would be as functional as cells from people without CF. They compared the proliferation of the cells from the bronchial tissue of the two groups. Regenerative basal cell frequency declined among both groups as cells were passaged, but generally, the frequencies were the same in CF and non-CF samples. So it seems a patient's own cells, once gene corrected, could be used in a therapy.
But how would those cells be recovered? In the lab, basal cells are usually isolated using explanted tissue, meaning a patient already has end-stage disease. Bronchial brushing could recover basal cells earlier, but it would require surgery. Nasal brushing, though, would be relatively easy.
To test this idea, the authors collected basal cells in each of those ways, then amplified them to a therapeutic dose (estimated at 60 million cells in a previous publication from Dr. Reynolds). The authors found that while it does take longer to amplify nasal basal cells to the needed level (16 days for tissue-derived cells versus 24 days for brushed cells), it can be done.
They also found that the frequency of the regenerative cells was approximately 20 percent after amplification to a therapeutic level, and their data indicate the frequency would be similar in cells that undergo gene correction. A small subset of those regenerative cells were particularly long-lived; one theory is that these basal cells could be tissue stem cells, the best candidates for transplantation.
The work at Nationwide Children's was because of a collaboration between Dr. Reynolds and Don Hayes, MD, medical director of the hospital's Lung Transplant Program. Dr. Reynolds says that other members of the Epithelial Stem Cell Consortium are working on their own amplification strategies and analyzing cell functionality. The work is promising, if slow.
"We are being careful, but we are making progress," says Dr. Reynolds.
Citation:
Hayes D Jr, Kopp BT, Hill CL, Lallier SW, Schwartz CM, Tadesse M, Alsudayri A, Reynolds SD. Cell therapy for cystic fibrosis lung disease: Regenerative basal cell amplification. Stem Cells Translational Medicine. 2018 Dec 1. [Epub ahead of print]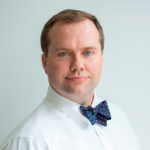 Jeb is the Managing Editor, Executive Communications, in the Department of Marketing and Public Relations at Nationwide Children's Hospital. He contributes feature stories and research news to PediatricsOnline, the hospital's electronic newsletter for physicians and other health care providers, and to Pediatrics Nationwide. He has served as a communications specialist at the Center for Injury Research and Policy at The Research Institute and came to Nationwide Children's after 14-year career as daily newspaper reporter, most recently at The Columbus Dispatch.
Jeb Phillips

https://pediatricsnationwide.org/author/jeb-phillips/

Jeb Phillips

https://pediatricsnationwide.org/author/jeb-phillips/

Jeb Phillips

https://pediatricsnationwide.org/author/jeb-phillips/

Jeb Phillips

https://pediatricsnationwide.org/author/jeb-phillips/