Study Links Acute Infections With Later Functional Gastrointestinal Disorders
Study Links Acute Infections With Later Functional Gastrointestinal Disorders
https://pediatricsnationwide.org/wp-content/themes/corpus/images/empty/thumbnail.jpg
150
150
Jeb Phillips
Jeb Phillips
https://pediatricsnationwide.org/wp-content/uploads/2021/03/Jeb-Phillips.jpg
Link between acute infection in preschoolers and development of FGIDs in school-aged children could point toward interventions.
Functional gastrointestinal disorders (FGIDs) are among the most common pediatric health conditions and often first appear in school-aged children. Acute diarrhea, also very common, often first manifests in preschoolers.
A recently published prospective study shows that there may be a causal link between the two conditions. Additionally, researchers suggest that intervening after an episode of acute diarrhea could limit the development of post-infectious FGIDs (PI-FGIDs), including irritable bowel syndrome (IBS) and functional constipation.
"Here is the question we are trying to answer: What makes a 9-year-old child develop irritable bowel syndrome when he has never had it before?" says Carlo Di Lorenzo, MD, chief of the Division of Gastroenterology, Hepatology and Nutrition at Nationwide Children's Hospital and senior author of the study. "Stress might. Allergies might. And there is a school of thought that an earlier infection is a trigger."
The study, which appeared in The Journal of Pediatrics, followed a total of 64 children, ages 4 to 17 years. Half of the children – the "exposed" group – had acute diarrhea and tested positive for an enteric infection. The other 32 children were recruited as a control group. FGIDs were assessed through the standardized Rome III Diagnostic Questionnaire three times: at the time of enrollment in the study (within one month of positive stool tests); after three months; and after six months.
Diagnosis of FGIDs was significantly more frequent in the exposed group at every assessment. Within the first month, 40.6 percent of the exposed group was diagnosed with an FGID vs. 12.5 percent of the control group. At three months, the total was 53 percent vs. 15.6 percent. At six months, 46.8 percent vs. 15.6 percent.
Functional constipation was the most common FGID in the exposed group, followed by functional abdominal pain, IBS, nonretentive fecal incontinence and functional dyspepsia. No correlation was found between the severity of acute diarrhea and either an increased frequency of FGIDs or any subtypes of abdominal pain-related FGIDs (AP-FGIDs).
Correlations also were not found between different etiologies of acute diarrhea, age, sex or any specific kind of FGID. AP-FGIDs were diagnosed with increasing frequency in the exposed group at each assessment.
The pathogenic mechanisms of PI-FGIDs are still not fully understood, but the study may point the way toward research in the prevention of the disorders. Because acute diarrhea episodes are usually brief and self-limited, their long term effects are rarely considered, says Di Lorenzo, who is also the director of the Motility Center at Nationwide Children's and a professor of Clinical Pediatrics at the Ohio State University College of Medicine.
The study was conducted in six pediatric departments in Italy on behalf of the Post-Infectious Functional Gastrointestinal Disorders Study Group of the Italian Society for Pediatric Gastroenterology, Hepatology and Nutrition. Di Lorenzo said that he will continue to work with members of the group on PI-FGIDs.
"Our ultimate goal is to prevent a child from experiencing years and years of FGID symptoms," he says.
Reference:
Pensabene L, Talarico V, Concolino D, Ciliberto D, Campanozzi A, Gentile T, Rutigliano V, Salvatore S, Staiano A, Di Lorenzo C. Postinfectious functional gastrointestinal disorders in children: a multicenter prospective study. The Journal of Pediatrics. 2015 Apr;166(4):903-907.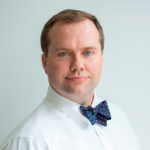 Jeb is the Managing Editor, Executive Communications, in the Department of Marketing and Public Relations at Nationwide Children's Hospital. He contributes feature stories and research news to PediatricsOnline, the hospital's electronic newsletter for physicians and other health care providers, and to Pediatrics Nationwide. He has served as a communications specialist at the Center for Injury Research and Policy at The Research Institute and came to Nationwide Children's after 14-year career as daily newspaper reporter, most recently at The Columbus Dispatch.
Jeb Phillips

https://pediatricsnationwide.org/author/jeb-phillips/

Jeb Phillips

https://pediatricsnationwide.org/author/jeb-phillips/

Jeb Phillips

https://pediatricsnationwide.org/author/jeb-phillips/

Jeb Phillips

https://pediatricsnationwide.org/author/jeb-phillips/