Inside the Good Manufacturing Production Facility
Inside the Good Manufacturing Production Facility
https://pediatricsnationwide.org/wp-content/uploads/2017/06/011217ds1187G-GMP-header-1024x575.gif
1024
575
Tiasha Letostak, PhD
Tiasha Letostak, PhD
https://pediatricsnationwide.org/wp-content/uploads/2021/03/Tiasha-Letostak.jpg
By removing a barrier to access – production of pharmaceutical products for clinical trial – the team at the GMP facility is bringing more treatments to rare diseases.
A newly designed, 7,500 square foot clean room suite with multi-use viral vector and cell therapy capabilities is expediting the bench-to-bedside process of bringing life-saving treatments to those with incurable diseases.
"Our GMP facility is dedicated to academic collaboration and early phase drug production," says Jaysson Eicholtz, director of GMP Operations at The Research Institute at Nationwide Children's. "Specialized technicians in our facility are making materials for first-in-human clinical trials to treat diseases that have no other treatments."
High Pressure, High Stakes
The facility space is controlled tightly to reduce contamination and to meet the specific requirements set forth by the Food and Drug Administration (FDA) for anything that is going to be employed for human use. The central hallway is pressurized at a higher rate than everything else around it, essentially pushing into every room to keep what happens in the processing rooms isolated from one another.
"The biologic drug substances manufactured at our GMP facility meet the FDA Guidance for Industry cGMP for Phase I Investigational Drugs, to ensure product safety, identity, purity and strength," explains Eicholtz. "Our technicians go through rigorous training, from how to gown and how to move through the hallways, to how to go through the production process and move within the clean room."
The facility has a section dedicated to cell-based therapy, a growing area of research that involves altering a patient's own cells or cells from a donor and infusing them into the patient to combat disease. There is also a section dedicated to viral vector manufacturing, a process that produces to clinical-grade vectors that are administered to patients during trials. In addition, there are support lab spaces for their research lab for viral vector manufacturing.
And because of the way the GMP facility is designed, technicians can pass samples directly out of the GMP laboratory spaces into the quality control lab. This means there isn't added travel time or delays, and samples can be turned around immediately. They can also keep what's happening in the processing rooms isolated from one another, allowing for the processing of multiple products at the same time.
"There is generally an idea that it takes years and years and years to go from an idea to the bedside, and we are trying to cut that time," says Eicholtz. "If we can take a year off, if we can take a couple years off, we are improving quality of care for our patients, and we're also curing disease."
Investigative Drugs, Incurable Diseases
The mission of the GMP facility is to supply the highest quality viral vectors that can be tested as investigative new drugs in patients with incurable genetic diseases. The facility specializes in the production of recombinant adeno-associated viral vectors (rAAV) to support early phase clinical trials led by faculty at Nationwide Children's, The Ohio State University Wexner Medical Center and external academic collaborators.
"This facility allows our researchers and future recruits to have a home for their technologies," adds Eicholtz. "We're not only able to service current technologies focused on viral vectors or cell-based therapies, but we can also explore other options for anything needed in a GMP environment, for anyone who is looking to do first-in-human GMP trials Phase I."
Through the facility, viral vectors are being produced for the treatment of several types of muscular dystrophy, including Duchenne muscular dystrophy (DMD), Becker muscular dystrophy (BMD), Limb-Girdle muscular dystrophy (LGMD), spinal muscular atrophy (SMA) and inclusion-body myositis (IBM).
This group of incurable diseases cause progressive weakness and loss of muscle mass, and they involve genetic mutations that interfere with the production of proteins needed to form healthy muscle. Researchers in the Center for Gene Therapy at Nationwide Children's are investigating and employing the use of both gene and cell-based therapeutics for the prevention and treatment of these neuromuscular diseases.
Additional viral-based therapies are being developed to target congenital blindness, myotonic dystrophy, facioscapulohumeral muscular dystrophy (FSHD), lysosomal storage diseases, peripheral neuropathies, and pancreatic and liver cancers.
"What we're making here is the same high quality, clinical-grade products you would see in a big pharma company," says Eicholtz. "What we do is focused on the handful of children each year that are diagnosed with a particular rare disease, or the dozens of children across the world that have that rare disease. There is no pharma focus for what we're doing."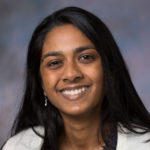 Tiasha is the senior strategist for Clinical & Research Communications at Nationwide Children's Hospital. She provides assistance to investigators in The Research Institute and clinician-scientists at Nationwide Children's for internal and external communication of clinical studies, peer-reviewed journal articles, grant awards and research news. She is also the editor-in-chief for Research Now, Nationwide Children's monthly, all-employee e-newsletter for research, as well as a writer for Pediatrics Nationwide.
Tiasha Letostak, PhD

https://pediatricsnationwide.org/author/tiasha-letostak-phd/

Tiasha Letostak, PhD

https://pediatricsnationwide.org/author/tiasha-letostak-phd/

Tiasha Letostak, PhD

https://pediatricsnationwide.org/author/tiasha-letostak-phd/

Tiasha Letostak, PhD

https://pediatricsnationwide.org/author/tiasha-letostak-phd/