Witnessing a Parent's Injury Can Leave Kids with PTSD, Study Suggests
Witnessing a Parent's Injury Can Leave Kids with PTSD, Study Suggests
https://pediatricsnationwide.org/wp-content/themes/corpus/images/empty/thumbnail.jpg
150
150
Tiasha Letostak, PhD
Tiasha Letostak, PhD
https://pediatricsnationwide.org/wp-content/uploads/2021/03/Tiasha-Letostak.jpg
When parents have an injury, their children are more likely to experience symptoms of post-traumatic stress disorder, or PTSD. What can pediatric health professionals do to help these families?
In June, Pediatrics published the first-ever study examining the effect of civilian parents' injuries on their uninjured children. Researchers from the Harborview Injury Prevention and Research Center at the University of Washington and from Seattle Children's Research Institute recruited 175 pairs of parents and their school-age children who were treated at regional trauma centers. They demonstrated that when parents have an injury, their children are more likely to experience symptoms of post-traumatic stress disorder, or PTSD.
Parent-administered surveys were used to assess health-related quality of life for parents and children, and the child self-report UCLA PTSD Reaction Index was used to assess posttraumatic stress symptoms among children. Primary causes of injury when both the parent and child were seriously hurt included motor vehicle accidents, burns or falls.
Results from these assessments demonstrated that approximately 20 percent of uninjured children whose parents were injured reported symptoms of PTSD five months after the trauma, compared to only 10 percent of uninjured children whose parents were unhurt. Researchers also found a higher prevalence of PTSD in uninjured children with injured parents, which surpassed that of children who were injured themselves. Injured children tended to recover more slowly, both physically and emotionally, if their parents were also injured, compared to injured children whose parents were not seriously injured.
We asked an expert in pediatric psychology to comment on the study and its findings.
Cynthia A. Gerhardt, PhD, a pediatric psychologist and interim director at the Center for Biobehavioral Health at Nationwide Children's Hospital who studies PTSD in children with cancer and their parents, says that these children often have fewer PTSD symptoms or lower risk of developing those symptoms than their parents. However, Dr. Gerhardt notes that other researchers have found that accident-related injuries may actually have a greater risk of triggering early post-traumatic stress symptoms in children compared to other illnesses.
"It's an interesting phenomenon," says Dr. Gerhardt, who is also the program director for the Patient-Centered Pediatric Research Program at Nationwide Children's and an associate professor of pediatric psychology at The Ohio State University. "Differences found in PTSD rates could also be explained by other variables, such as demographic and accident or injury factors, which varied between groups, but were not examined as covariates by the study authors. It's possible that witnessing a traumatic event may lead to greater risk for PTSD symptoms than actually being injured, but we need to continue research in this area to understand these findings better."
Jonathan S. Comer, PhD, a clinical psychologist at Florida International University, recently published a study on children who attended the 2013 Boston Marathon in the June issue of Pediatrics. Dr. Comer and his colleagues found that these children had a likelihood of developing PTSD at a rate comparable to that of children who experienced the September 11 terrorist attacks.
"Kids directly exposed to the bombing carried an enormous mental health burden," Dr. Comer says. "There were also considerable mental health problems in children highly exposed to the manhunt that followed the attack – and in fact some of the negative mental health consequences were more strongly linked with children's exposure to the manhunt than to the initial attack."
Dr. Comer advises parents to speak directly with their children about traumatic events, and to turn the television off when it comes to attacks like the Boston Marathon bombing. "Children are best to hear breaking news from loved ones rather than from strangers or the news," Comer says. "The news can at times be overly dramatic and parents can help educate children about the dramatic nature attached to the news; they can help children focus on positive and hopeful aspects of the situation. Parents can help children focus on all of the helpers that emerge after disasters occur."
Both of these recent studies, as well as other prior research, highlight the importance of seeking mental health care following a traumatic event and demonstrate that the parental and community responses that follow such an event can significantly impact children's psychological well-being.
References:
Rivara FP, McCarty CA, Shandro J, Wang J, Zatzick D. Parental injury and psychological health of children. Pediatrics. 2014 Jun 2. [Epub ahead of print].
Gerhardt CA, Yopp JM, Leininger L, Valerius KS, Correll J, Vannatta K, Noll RB.Brief report: post-traumatic stress during emerging adulthood in survivors of pediatric cancer. Journal of Pediatric Psychology. 2007 Jun 12.
Comer JS, Dantowitz A, Chou T, Aubrey LE, Elkins RM, Kerns C, Brown B, Green JG. Adjustment among area youth after the Boston Marathon bombing and subsequent manhunt. Pediatrics. 2014 Jun 2. [Epub ahead of print].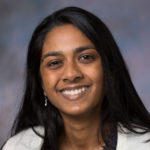 Tiasha is the senior strategist for Clinical & Research Communications at Nationwide Children's Hospital. She provides assistance to investigators in The Research Institute and clinician-scientists at Nationwide Children's for internal and external communication of clinical studies, peer-reviewed journal articles, grant awards and research news. She is also the editor-in-chief for Research Now, Nationwide Children's monthly, all-employee e-newsletter for research, as well as a writer for Pediatrics Nationwide.
Tiasha Letostak, PhD

https://pediatricsnationwide.org/author/tiasha-letostak-phd/

Tiasha Letostak, PhD

https://pediatricsnationwide.org/author/tiasha-letostak-phd/

Tiasha Letostak, PhD

https://pediatricsnationwide.org/author/tiasha-letostak-phd/

Tiasha Letostak, PhD

https://pediatricsnationwide.org/author/tiasha-letostak-phd/