Sinus Infection Test Could Curb Antibiotic Overuse
Sinus Infection Test Could Curb Antibiotic Overuse
https://pediatricsnationwide.org/wp-content/themes/corpus/images/empty/thumbnail.jpg
150
150
Tiasha Letostak, PhD
Tiasha Letostak, PhD
https://pediatricsnationwide.org/wp-content/uploads/2021/03/Tiasha-Letostak.jpg
Antibiotic misuse, overuse and resistance have significant consequences for patients and hospitals, but determining the primary cause of sinusitis remains a clinical challenge for physicians. Now, diagnostic technology co-invented by researchers at The Ohio State University and Nationwide Children's Hospital will better equip physicians with additional information needed to make a bacterial sinusitis diagnosis.
Subinoy Das, MD, former director of The Ohio State University Sinus and Allergy Center, and Lauren O. Bakaletz, PhD, director of the Center for Microbial Pathogenesis at The Research Institute at Nationwide Children's, have jointly developed a diagnostic test that will enable physicians to take a sample swab from a patient's nose, perform a five-minute analysis and have the results of the sinusitis infection available before the patient leaves the office.
"Our research serves as the foundation for this diagnostic test by demonstrating the specific bacterial protein profiles associated with chronic sinusitis," explains Dr. Bakaletz, who is also a professor of pediatrics and otolaryngology at Ohio State. "Seeing our research result in a positive impact on physician practice, and more importantly on patient health, is the aspiration of every medical scientist."
OSU's Ohio State Innovation Foundation and Nationwide Children's recently announced the signing of an exclusive, worldwide agreement with ENTvantage Diagnostics, Inc., licensing the technology. Researchers hope that this collaboration will allow ENTvantage to provide rapid sinusitis diagnostic kits, similar to a strep throat test, to physicians to administer during office visits.
"Many patients are being prescribed antibiotics that they do not need or that do not optimally treat the underlying pathogenic bacteria, because there is a lack of definitive office-based diagnostic tests for this infection," says Dr. Das, now an adjunct assistant professor at Ohio State and research associate in the Center for Microbial Pathogenesis at Nationwide Children's. "This assay kit will help physicians understand the underlying bacterial cause of sinusitis in their office and allow for better selection of antibiotics to treat patients. In addition to more efficient treatment, the diagnostic kit will also aid in reducing the number of antibiotic-resistant infections and complications."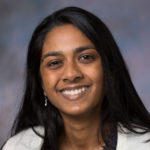 Tiasha is the senior strategist for Clinical & Research Communications at Nationwide Children's Hospital. She provides assistance to investigators in The Research Institute and clinician-scientists at Nationwide Children's for internal and external communication of clinical studies, peer-reviewed journal articles, grant awards and research news. She is also the editor-in-chief for Research Now, Nationwide Children's monthly, all-employee e-newsletter for research, as well as a writer for Pediatrics Nationwide.
Tiasha Letostak, PhD

https://pediatricsnationwide.org/author/tiasha-letostak-phd/

Tiasha Letostak, PhD

https://pediatricsnationwide.org/author/tiasha-letostak-phd/

Tiasha Letostak, PhD

https://pediatricsnationwide.org/author/tiasha-letostak-phd/

Tiasha Letostak, PhD

https://pediatricsnationwide.org/author/tiasha-letostak-phd/