What Psychosocial Interventions Are Well Established for the Treatment of Bipolar Disorder in Youth?
What Psychosocial Interventions Are Well Established for the Treatment of Bipolar Disorder in Youth?
https://pediatricsnationwide.org/wp-content/themes/corpus/images/empty/thumbnail.jpg
150
150
Lauren Dembeck
Lauren Dembeck
https://pediatricsnationwide.org/wp-content/uploads/2021/03/Dembeck_headshot.gif
Clinical psychology researchers at Nationwide Children's Hospital recently published a comprehensive review of evidence-based psychosocial treatments for bipolar disorder in youth.
 Bipolar spectrum disorders (BPSDs) are chronic, recurrent conditions characterized by episodic mood disturbance alternating between periods of depression and (hypo)mania. These conditions are associated with considerable impairment, reduced quality of life, high rates of hospitalization and suicidality. Though BPSDs were once considered primarily adulthood disorders, it is now recognized that they also occur in youth.
No current interventions for BPSDs in youth have demonstrated complete efficacy in stabilizing mood, making the disorders challenging to treat. Pharmacotherapy is generally considered first-line treatment; however, strong empirical support for adjunctive psychosocial interventions as both acute and maintenance treatment suggests a combination approach be used.  Psychosocial interventions have also proven effective as preventive treatment for high-risk youth who are asymptomatic or exhibiting subsyndromal mood symptoms.
In the Annual Review of Clinical Psychology, Nationwide Children's Hospital researchers Haley M. Brickman, PhD, and Mary A. Fristad, PhD, provide a comprehensive review of evidence-based psychosocial treatments for BPSDs in youth.
"After nearly 30 years of research, we now have a well-established class of psychosocial interventions that make a meaningful impact on course of illness for youth with bipolar disorder," says Dr. Fristad, director of Academic Affairs and Research Development, and a clinical psychologist in Nationwide Children's Big Lots Behavioral Health Services and Division of Child and Family Psychiatry.
Three similar interventions currently comprise the class of well-established treatments, which are referred to as Family Psychoeducation Plus Skill Building interventions (Table). These include family-focused treatment for adolescents (FFT-A), child- and family-focused Cognitive Behavioral Therapy (CFF-CBT), and psychoeducational psychotherapy (PEP). Each intervention incorporates family-focused psychoeducation, CBT, and communication/problem solving training adjunctive to pharmacotherapy and/or other psychosocial services. They have demonstrated efficacy in multiple independent, randomized controlled trials.
"This class of family psychoeducation plus skill building is a very pragmatic type of approach," adds Dr. Fristad. "While there are subtle differences in the three interventions, they are all remarkably similar and provide youth and their families education, support and skills necessary for symptom identification, relapse management and medication adherence, as well as improved family relationships and overall quality of life."
Another intervention, dialectical behavioral therapy (DBT), is currently classified as "possibly efficacious" based on early data from an open-label trial and is predicted to advance to the classification of "probably efficacious" pending replication of treatment effects in a larger ongoing randomized controlled trial. Other interventions under evaluation are classified as experimental or questionable.
"Additional work is being done to identify early markers and risk factors for personalized prevention and early intervention," says Dr. Brickman, who is a postdoctoral research fellow. "The field is also very interested in mediators and moderators of treatment, such as symptom severity, course, presentation and family environment characteristics, that may be used to help determine appropriate treatments and identify youth for whom certain interventions may not be effective."
The researchers emphasize the importance of early intervention to delay full symptom onset and provide skills to improve the course of BPSDs as well as the need for other novel psychosocial and biologic interventions, such as nutritional intervention. The field has also had recent technological advances, including the use of mobile applications and telehealth as well as passive monitoring strategies such as actigraphy to collect data on circadian rhythms/sleep, and the implementation of ecological momentary assessment measures for real-time mood check-ins.
Table. Psychosocial Interventions for Youth with or at High Risk for BPSDs (adapted from Brickman and Fristad, 2022)
Treatment
Treatment Population
Format
Length
Core Components
Classification
PEP
Youth with mood disorders and their parents
Adjunctive to medication management; multifamily (MF-PEP) or single-family (IF-PEP)
8 sessions (90-min) of conjoint parent + youth groups (multifamily);  17 to 24 sessions (50-min; single-family)
Family psychoeducation + CBT-based skill-building; Components: psychoeducation, mood identification/monitoring, emotion regulation, cognitive restructuring, communication training, problem solving, in vivo social skills training; specific focus on equipping parents with knowledge and resources
Well-established treatments
CFF-CBT
Youth with BPSDs and their families
Adjunctive to medication management; single-family: alternating parent, child, and family sessions; multifamily: concurrent parent and child groups
12 sessions over 3 months (acute phase) + maintenance phase booster sessions
Family psychoeducation + CBT-based skill building; RAINBOW: Routine; affect regulation; I can do it; no negative thoughts; live in the now; be a good

friend/balanced lifestyle; oh, how can we solve it?; and ways to get support.

FFT-A

FFT-HR

Adolescents with BPSDs (FFT-A) or at high risk with mood symptoms (FFT-HR) and their families
Adjunctive to medication management; single-family
21 sessions (50-min) over 9 months (FFT-A); 12 sessions over 4 months (FFT-HR)
Family psychoeducation + CBT-based skill building in 3 phases: psychoeducation, communication training, problem solving. Components: encourage common understanding of disorder within family, decrease expressed emotions, psychoeducation on symptom management, stress/coping, mood charting, prevention planning
DBT
Adolescents with BPSDs; recently in acute episode
Adjunctive to medication management; weekly (acute phase) or biweekly (continuation phase) alternating individual therapy and family skill-building sessions
36 sessions (18 family skill building, 18 individual) over 1 year
Modules: Mindfulness, emotion regulation, distress tolerance, interpersonal effectiveness; psychoeducation; skill training; explicit focus on suicidal ideation and behaviors; treatment adherence/commitment
Possibly efficacious
Reference
Brickman HM, Fristad MA. Psychosocial treatments for bipolar disorder in children and adolescents. Annual Review of Clinical Psychology. 2022; 18:20.1–20.37. doi: https://doi.org/10.1146/annurev-clinpsy-072220-021237.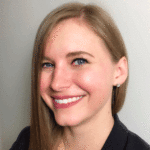 Lauren Dembeck, PhD, is a freelance science and medical writer based in New York City. She completed her BS in biology and BA in foreign languages at West Virginia University. Dr. Dembeck studied the genetic basis of natural variation in complex traits for her doctorate in genetics at North Carolina State University. She then conducted postdoctoral research on the formation and regulation of neuronal circuits at the Okinawa Institute of Science and Technology in Japan.
Lauren Dembeck

https://pediatricsnationwide.org/author/lauren-dembeck/

Lauren Dembeck

https://pediatricsnationwide.org/author/lauren-dembeck/

Lauren Dembeck

https://pediatricsnationwide.org/author/lauren-dembeck/

Lauren Dembeck

https://pediatricsnationwide.org/author/lauren-dembeck/