Codetection of Respiratory Bacteria in Infants With RSV Infection Associated With Worse Outcomes
Codetection of Respiratory Bacteria in Infants With RSV Infection Associated With Worse Outcomes
https://pediatricsnationwide.org/wp-content/uploads/2020/01/AdobeStock_144860523.gif-father-child-header-1024x575.gif
1024
575
Lauren Dembeck
Lauren Dembeck
https://pediatricsnationwide.org/wp-content/uploads/2021/03/Dembeck_headshot.gif
The interaction between the bacteria and respiratory syncytial virus (RSV) appears to be synergistic. Researchers are now working to understand the underlying biological mechanisms.
Researchers at Nationwide Children's Hospital have discovered that codetection of Haemophilus influenzae and Streptococcus pneumoniae in the upper respiratory tract of previously healthy infants with RSV infection was independently associated with worse disease severity and clinical outcomes. The study was published in The Journal of Infectious Diseases.
"Around the world, nearly all children are infected with RSV by two years of age, and a proportion of them develop severe disease that require hospitalization and even intensive care management. We want to understand which are the factors that contribute to the different clinical phenotypes that we see in the clinical setting in these infants and young children with RSV infection," explains senior author and principal investigator Asuncion Mejias, MD, PhD, of the Center for Vaccines and Immunity at the Abigail Wexner Research Institute at Nationwide Children's.
To evaluate the role of the respiratory microbiome in RSV disease pathogenesis and severity, the team measured the frequency and quantitative detection of potentially pathogenic bacteria in the upper respiratory tracts of children <2 years of age with mild (outpatients; n=115) or severe (inpatients; n=566) RSV infection over seven respiratory seasons and assessed their impact on clinical outcomes relative to matched healthy controls (n=161).
"Is the presence of the bacteria a silent phenomenon or do they play a role in disease severity? We found that the detection of these bacteria has clinical implications. We think that the interactions between RSV and the respiratory bacteria contribute to different clinical phenotypes and to more severe disease presentations in a subset of infants with RSV infection," adds Octavio Ramilo, MD, chief of Infectious Disease at Nationwide Children's and co-leader of the study. Dr. Ramilo is also a principal investigator in the Center for Vaccines and Immunity.
The investigators found that S. pneumoniae, H. influenzae, and Moraxella catarrhalis, but not S. aureus, were detected more frequently in children with RSV infection (84%) than in healthy children (46%). These findings are intriguing and show how different viruses interact with the respiratory bacteria. In fact, in children with influenza virus, detection of S. aureus is a risk factor for severe pneumonia.
In addition, investigators found that detection of S. pneumoniae and/or H. influenzae in children with RSV infection was associated with fever, worse radiologic findings, and higher blood neutrophil counts and with worse clinical outcomes. Specifically, infants with RSV infection and codetection of S. pneumoniae and H. influenzae had greater adjusted odds of hospitalization, higher disease severity scores, greater need for supplemental oxygen, and longer duration of hospitalization
"The impact of S. pneumoniae and H. influenzae with RSV appears to be synergistic, not just additive," says Dr. Ramilo, chief of Infectious Diseases at Nationwide Children's and professor of Pediatrics at The Ohio State University College of Medicine. The team is now working to understand the mechanisms and linking local host immune responses to clinical data.
"This project was a huge first step and undertaking, with more than 800 children prospectively enrolled," explains Dr. Mejias. "However, to move forward we need to conduct a clinical trial  to evaluate if  a short course of antibiotics could benefit a select group of infants with RSV infection and codetection of these bacteria. Results from such trial will help with our antimicrobial stewardship efforts and limit the unnecessary use of antibiotics that continue to be used in infants with RSV bronchiolitis."
Reference
Diaz-Diaz A, Bunsow E, Garcia-Maurino C, Moore-Clingenpeel M, Naples J, Juergensen A, Mertz S, Wang H, Leber AL, Gern J, Hall MW, Cohen DM, Ramilo O, Mejias A. Nasopharyngeal Codetection of H. influenzae and S. pneumoniae and Respiratory Syncytial Virus Disease Outcomes in Children. Journal of Infectious Disease. 2021 Sep 20:jiab481. doi: 10.1093/infdis/jiab481. Epub ahead of print.
Image credit: Adobe Stock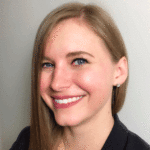 Lauren Dembeck, PhD, is a freelance science and medical writer based in New York City. She completed her BS in biology and BA in foreign languages at West Virginia University. Dr. Dembeck studied the genetic basis of natural variation in complex traits for her doctorate in genetics at North Carolina State University. She then conducted postdoctoral research on the formation and regulation of neuronal circuits at the Okinawa Institute of Science and Technology in Japan.
Lauren Dembeck

https://pediatricsnationwide.org/author/lauren-dembeck/

Lauren Dembeck

https://pediatricsnationwide.org/author/lauren-dembeck/

Lauren Dembeck

https://pediatricsnationwide.org/author/lauren-dembeck/

Lauren Dembeck

https://pediatricsnationwide.org/author/lauren-dembeck/