Strategies and Resources for Managing Anxiety in Pediatric Patients
Strategies and Resources for Managing Anxiety in Pediatric Patients
https://pediatricsnationwide.org/wp-content/uploads/2020/06/AdobeStock_161495935-BW-header-1024x575.gif
1024
575
Katie Brind'Amour, PhD, MS, CHES
Katie Brind'Amour, PhD, MS, CHES
https://pediatricsnationwide.org/wp-content/uploads/2021/03/Katie-B-portrait.gif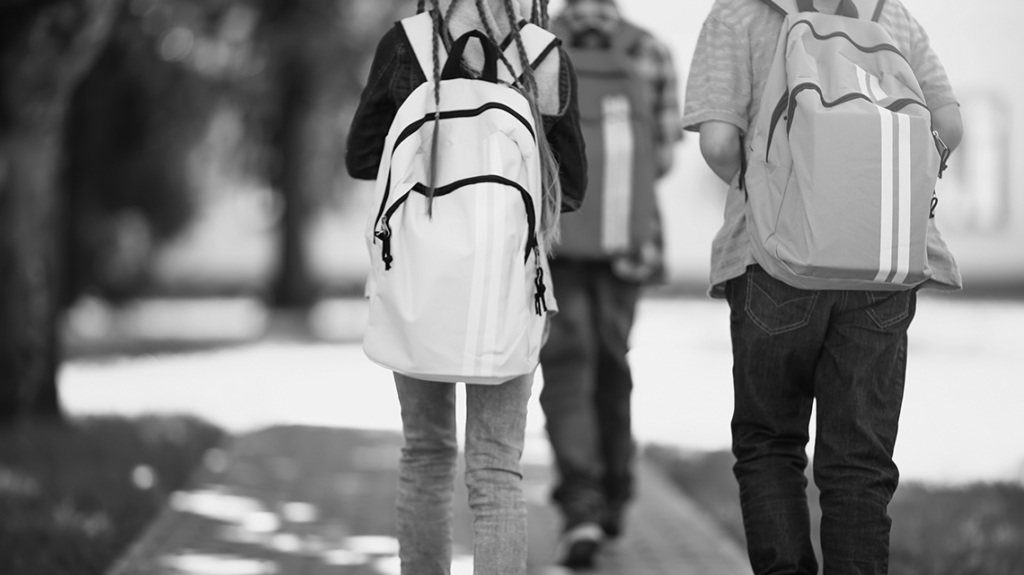 Anxiety disorders are one of the most common mental health diagnoses affecting children, making regular assessment and robust care resources essential to both primary and specialty care practices.
Data from 2016-2019 report indicates that nearly 1 in 10 children ages 3-17 have ever been diagnosed with an anxiety disorder — a number believed to have increased since the pandemic. Primary and specialty behavioral health practitioners should be aware of the high rate of anxiety disorders in pediatric patients and equipped to help patients and families cope with and overcome the problem.
"The emotion of anxiety starts in infancy and is a natural part of development, such as the stress or fear babies feel around strangers or when they are separated from parents," says Ariana Hoet, PhD, clinical director of On Our Sleeves®, a movement created by Nationwide Children's Hospital to provide free resources for parents, caregivers and teachers to help children achieve mental wellness. She also sees patients as an integrated care psychologist at a Nationwide Children's Primary Care Center. "True anxiety disorders can start in elementary school, or even earlier. Working in a primary care clinic allows me to see children sooner, and to give access to mental health care to a much more diverse population of patients."
Although anxiety can present as a clear-cut fear of certain situations in some children, in many others it manifests as nonspecific symptoms such as changes in appetite, bellyache or vomiting. Once a medical cause has been ruled out, screening for anxiety and assessment by a behavioral health specialist are ideal first steps.
"For children with anxiety that is so severe it impairs their ability to learn or practice strategies we teach in therapy, starting medicine early in the process is appropriate," says Dr. Hoet. "But most children start just with talk therapy sessions. The most common strategies I use are cognitive behavioral therapy [CBT] and exposure therapy, where we teach them how to identify and challenge the anxiety they feel by problem-solving and working up the exposure ladder to achieve their goal."
Dr. Hoet uses evidence-based anxiety handouts as in-office worksheets for nearly every patient. They were created by behavioral health experts at Nationwide Children's and are available at the On Our Sleeves website as part of an anxiety toolkit for families. She also recommends On Our Sleeves YouTube videos to guide patients through grounding meditation and relaxation exercises. On Our Sleeves plans to build more resources in the future for health care professionals to use with patients and families.
"The print-outs, along with the General Anxiety Disorder [GAD-7] scale, help me assess changes in their anxiety levels over time," says Dr. Hoet, who also emphasizes the importance of involving parents in tracking and improving children's mental health. "The level of parent involvement varies by age, but they always need to know what strategies we are teaching their child and how they can help their child get the most out of care."
Katherine (Katie) Brind'Amour is a freelance medical and health science writer based in Pennsylvania. She has written about nearly every therapeutic area for patients, doctors and the general public. Dr. Brind'Amour specializes in health literacy and patient education. She completed her BS and MS degrees in Biology at Arizona State University and her PhD in Health Services Management and Policy at The Ohio State University. She is a Certified Health Education Specialist and is interested in health promotion via health programs and the communication of medical information.
Katie Brind'Amour, PhD, MS, CHES

https://pediatricsnationwide.org/author/katie-brindamour-phd-ms-ches/

Katie Brind'Amour, PhD, MS, CHES

https://pediatricsnationwide.org/author/katie-brindamour-phd-ms-ches/

Katie Brind'Amour, PhD, MS, CHES

https://pediatricsnationwide.org/author/katie-brindamour-phd-ms-ches/

Katie Brind'Amour, PhD, MS, CHES

https://pediatricsnationwide.org/author/katie-brindamour-phd-ms-ches/