Saving Constipation Treatment Costs With a Bowel Management Program
Saving Constipation Treatment Costs With a Bowel Management Program
https://pediatricsnationwide.org/wp-content/uploads/2021/03/AdobeStock_111380677-GI-tract-header-1024x575.gif
1024
575
Jeb Phillips
Jeb Phillips
https://pediatricsnationwide.org/wp-content/uploads/2021/03/Jeb-Phillips.jpg
A protocolized approach significantly reduced ED visits and hospital admissions for children with chronic constipation – and became a driver for surgical referrals.
If hospitals are willing to foot the bill for staffing and start-up costs, a structured bowel management program for children with chronic severe constipation likely saves both individual and institutional health care dollars over the long term, according to a new study led by the Center for Colorectal and Pelvic Reconstruction at Nationwide Children's Hospital.
The authors found that among patients who underwent treatment in similar bowel management programs at two institutions, emergency department visits decreased by 64 percent and unplanned hospital admissions decreased by 57 percent from the previous year. Between the two institutions — Nationwide Children's and Primary Children's Hospital in Salt Lake City — the estimated total health care cost savings was more than $180,000 for just 184 patients.
Given the large number of similar patients in other areas, the authors believe bowel management programs could lead to dramatic savings across the country.
"It's the same argument that you would make for creating a robust outpatient diabetes management program or asthma program," says Marc Levitt, MD, section chief of Colorectal and Pelvic Reconstructive Surgery at Nationwide Children's and senior author of the study. "Most importantly, you are improving care for patients, but you also save money because you are medically treating patients who then do not need the ED or to be hospitalized."
The Nationwide Children's program is described in the paper, published in the Journal of Pediatric Surgery. Only patients who have not responded to conventional constipation treatment in primary care and specialty gastroenterological care are eligible. An initial outpatient week is spent on an enema or stimulant laxative trial; patients with longstanding overflow incontinence begin with an enema before moving to laxatives.
A daily radiograph objectively assesses stool burden. After the first week, patients are monitored remotely through phone calls, emails and imaging. Patients return to the clinic as least every year for in-person follow-up.
The study considered only patients with severe constipation receiving treatment through the program (96 at Primary Children's and 88 at Nationwide Children's). Patients with other conditions, including anorectal malformations, Hirschsprung disease, spina bifida and myelomeningocele may also realize cost savings and improved care. These patient populations will be analyzed in future work.
There are some obstacles to setting up a bowel management program, says Dr. Levitt, who is also a professor of Surgery at The Ohio State University College of Medicine. The program is largely run by nurses and nurse practitioners, which means extra staffing is necessary. Nationwide Children's operates on a value-based care model, so saving hospital admissions and ED visits is financially beneficial — but other hospitals may derive important revenue from those admissions and visits.
It's important to note, then, that the bowel management program has actually been a driver of surgical volume at Nationwide Children's, says Dr. Levitt. To be sure, the intention is to keep patients out of the hospital. But approximately 35 percent of patients in the program at Nationwide Children's are found to have conditions that could be improved with surgical correction. The program has also identified children who need complex motility evaluation in the hospital's Motility Center.
"I think that this kind of program could be opened at any children's hospital, and I think it makes sense to make an initial investment in a program that will pay long-term dividends in costs and patient health," says Dr. Levitt. "Our experience is that patients and families love it as well. Their own one-week investment in a program helps solve a problem they may have dealt with for years."
Reference:
Reck-Burneo CA, Vilanova-Sanchez A, Gasior AC, Dingemans AJM, Lane VA, Dyckes R, Nash O, Weaver L, Maloof T, Wood RJ, Zobell S, Rollins MD, Levitt MA. A structured bowel management program for patients with severe functional constipation can help decrease emergency department visits, hospital admissions, and healthcare costs. Journal of Pediatric Surgery. 2018 Sep; 53(9): 1737-1741.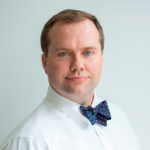 Jeb is the Managing Editor, Executive Communications, in the Department of Marketing and Public Relations at Nationwide Children's Hospital. He contributes feature stories and research news to PediatricsOnline, the hospital's electronic newsletter for physicians and other health care providers, and to Pediatrics Nationwide. He has served as a communications specialist at the Center for Injury Research and Policy at The Research Institute and came to Nationwide Children's after 14-year career as daily newspaper reporter, most recently at The Columbus Dispatch.
Jeb Phillips

https://pediatricsnationwide.org/author/jeb-phillips/

Jeb Phillips

https://pediatricsnationwide.org/author/jeb-phillips/

Jeb Phillips

https://pediatricsnationwide.org/author/jeb-phillips/

Jeb Phillips

https://pediatricsnationwide.org/author/jeb-phillips/