Cannabis-Derived Treatment Can Significantly Reduce Seizures in Hard-To-Treat Childhood Epilepsy
Cannabis-Derived Treatment Can Significantly Reduce Seizures in Hard-To-Treat Childhood Epilepsy
https://pediatricsnationwide.org/wp-content/themes/corpus/images/empty/thumbnail.jpg
150
150
Jeb Phillips
Jeb Phillips
https://pediatricsnationwide.org/wp-content/uploads/2021/03/Jeb-Phillips.jpg
A new study shows that cannabidiol is effective in children with Lennox-Gastaut syndrome.
Children with Lennox-Gastaut syndrome can have hundreds of brief seizures every day. This complex form of epilepsy often does not respond to conventional epilepsy medication, leaving children at serious risk of injury from their seizures, or confined to wheelchairs and beds.
An international study published today in the New England Journal of Medicine showed that cannabidiol, a liquid, plant-based, cannabis-derived treatment, can lead to a significant reduction in the number of drop seizures for patients with Lennox-Gastaut. A small percentage of children in the study treated with cannabidiol actually became seizure-free.
Not only have we shown that cannabidiol can help, we have heard from many families that their overall quality of life had improved while on this medication. It has been amazing for us to see.
Anup Patel, MD, section chief of Neurology at Nationwide Children's Hospital, is co-lead author of the study. It was conducted at 30 centers in the United States and Europe, and more patients were treated and studied at Nationwide Children's than any other site in the world.
"This is a debilitating condition, and these kids have failed many treatments to stop their seizures. There's a huge need for something that can help them," Dr. Patel said. "Not only have we shown that cannabidiol can help, we have heard from many families that their overall quality of life had improved while on this medication. It has been amazing for us to see."
The randomized, double-blind, placebo-controlled trial enrolled 225 patients with Lennox-Gastaut syndrome overall. Approximately one-third of the total patients were given a cannabidiol solution of 20 milligrams per kilogram of body weight every day; one third were given a solution of 10 mg/kg every day; and one third, a control group, were given a placebo.
The authors primarily collected data on "drop seizures" that are typical in Lennox-Gastaut syndrome. Those include atonic seizures (characterized by a sudden loss of muscle tone), tonic seizures (involving a sudden stiffening of muscles) and tonic-clonic seizures (which include convulsive motions commonly associated with epilepsy) and can cause injury from falls.
Of the patients who received the highest dose of cannabidiol, 39.5 percent saw their number of seizures reduced by at least half; 36 percent of patients receiving the 10 mg/kg dose had the same result. A total of 14 percent of patients in the placebo group had their number of seizures cut by half or more, demonstrating a significant difference between patients who received cannabidiol and those who did not.
AFTER 15 DAYS OF TREATMENT, 7% OF PATIENTS AT THE HIGHEST DOSAGE, 5% OF PATIENTS AT THE LOWER DOSEAGE AND 1% OF PATIENTS ON PLACEBO STOPPED HAVING DROP SEIZURES ENTIRELY.
After 15 days of treatment, 7 percent of patients at the highest dosage, 5 percent of patients at the 10 mg/kg level and 1 percent of patients on placebo stopped having drop seizures entirely.
Cannabidiol is a purified derivative from the cannabis plant that has none of its psychoactive properties. The oral solution used in this study has the brand name Epidiolex® and is produced by GW Pharmaceuticals, which operates in the U.S. as Greenwich Biosciences. GW Pharmaceuticals funded the clinical trial.
Nationwide Children's and Dr. Patel also participated in a separate study published in 2017 in the New England Journal of Medicine that found cannabidiol can reduce seizures in Dravet syndrome as well, another complex childhood epilepsy disorder. Data from the study released today, along with data from that 2017 study and from other published research, led an advisory committee of the U.S. Food and Drug Administration in April to recommend that Epidiolex be approved to treat seizures associated with Lennox-Gastaut and Dravet syndromes.
If the FDA follows the panel's recommendation, Epidiolex would be the first non-synthetic, marijuana-derived product approved for prescription in the United States. The FDA has announced that it will make its decision by late June.
"Nationwide Children's was one of the first institutions that began researching cannabidiol in December 2014, and it has gone through the same rigorous research process that every other medication in the United States does," said Dr. Patel, who is also an associate professor of Pediatrics at The Ohio State University College of Medicine. "We wanted to help give these families an answer, and we wanted to do it in the right way."
"This new study adds rigorous evidence of cannabidiol's effectiveness in reducing seizure burden in a severe form of epilepsy and, importantly, is the first study of its kind to offer more information on proper dosing," says study first co-author Orrin Devinsky, MD, director of the Comprehensive Epilepsy Center at NYU Langone Health.
Photo credit: Adobe Stock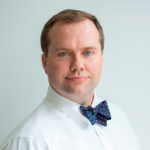 Jeb is the Managing Editor, Executive Communications, in the Department of Marketing and Public Relations at Nationwide Children's Hospital. He contributes feature stories and research news to PediatricsOnline, the hospital's electronic newsletter for physicians and other health care providers, and to Pediatrics Nationwide. He has served as a communications specialist at the Center for Injury Research and Policy at The Research Institute and came to Nationwide Children's after 14-year career as daily newspaper reporter, most recently at The Columbus Dispatch.
Jeb Phillips

https://pediatricsnationwide.org/author/jeb-phillips/

Jeb Phillips

https://pediatricsnationwide.org/author/jeb-phillips/

Jeb Phillips

https://pediatricsnationwide.org/author/jeb-phillips/

Jeb Phillips

https://pediatricsnationwide.org/author/jeb-phillips/