Bracing for Buckle Fractures
Bracing for Buckle Fractures
https://pediatricsnationwide.org/wp-content/themes/corpus/images/empty/thumbnail.jpg
150
150
Jeb Phillips
Jeb Phillips
https://pediatricsnationwide.org/wp-content/uploads/2021/03/Jeb-Phillips.jpg
Shifting from casts to splints for distal radius buckle fractures has saved time and money for providers and families.
The traditional treatment for distal radius buckle fractures involves immobilization in a short- or longarm cast. A 2015 multi-institutional study found that more than 70 percent of pediatric orthopedic specialists use this as their standard of care, and until the spring of 2016, Nationwide Children's Hospital did as well.
Research in the last decade has demonstrated that alternative, removable splinting results in similar outcomes for these stable wrist fractures, while reducing costs and eliminating the need for follow-up orthopedic visits and radiographs.
So the Department of Orthopaedics at Nationwide Children's changed its practice, in a collaborative project with Cincinnati Children's Hospital Medical Center (CCHMC). The results have been substantial.
In the five months before the project began, 20 percent of Nationwide Children's orthopedic patients with distal radius buckle fractures were treated with the removable braces. The standard of care changed in March 2016. By December 2016, more than 90 percent of patients at Nationwide Children's were treated with braces instead of casts.
A total of 231 patients were seen with buckle fractures in the first several months of the project. Applying a splint instead of a cast saved an estimated $86,118 in health care costs. This does not include the costs to families for time off work for a return visit to the orthopedic clinic.
"It's the right thing to do," says Julie Balch Samora, MD, PhD, hand and upper extremity surgeon and director of quality improvement in the Department of Orthopaedics.
"Changing our practice saves money not only for families but also for the health care system. It minimizes radiation exposure, because no repeat radiographs are needed, and it eliminates any risk of cast complications. It also saves time for families, because the patients do not have to come back and see us again."
The only reason the splint rate isn't 100 percent is parent preference, according to Dr. Samora. Some families feel that because of the child's activity level, or because of sports played, a cast may offer more protection. Even for those children, orthopedic specialists at Nationwide Children's now prefer a splint, but families have the option to choose what works best for them.
Ultimately, it may be possible for children with these fractures to avoid a visit to orthopaedics altogether. A radiology report that standardizes how the fractures are described may allow the emergency department or urgent care providers to apply Velcro splints without a specialist referral. Dr. Samora is currently collaborating with the Department of Radiology at Nationwide Children's to systematically report these injuries.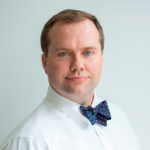 Jeb is the Managing Editor, Executive Communications, in the Department of Marketing and Public Relations at Nationwide Children's Hospital. He contributes feature stories and research news to PediatricsOnline, the hospital's electronic newsletter for physicians and other health care providers, and to Pediatrics Nationwide. He has served as a communications specialist at the Center for Injury Research and Policy at The Research Institute and came to Nationwide Children's after 14-year career as daily newspaper reporter, most recently at The Columbus Dispatch.
Jeb Phillips

https://pediatricsnationwide.org/author/jeb-phillips/

Jeb Phillips

https://pediatricsnationwide.org/author/jeb-phillips/

Jeb Phillips

https://pediatricsnationwide.org/author/jeb-phillips/

Jeb Phillips

https://pediatricsnationwide.org/author/jeb-phillips/