How Can You Optimize Care for Homeless Patients?
How Can You Optimize Care for Homeless Patients?
https://pediatricsnationwide.org/wp-content/themes/corpus/images/empty/thumbnail.jpg
150
150
Tiasha Letostak, PhD
Tiasha Letostak, PhD
https://pediatricsnationwide.org/wp-content/uploads/2021/03/Tiasha-Letostak.jpg
A recent policy statement from the AAP describes how pediatricians can help improve the health and well-being of homeless children in America.
As of 2014, the National Center on Family Homelessness reported that a staggering 2.5 million children are homeless each year in America, a historic high representing one in every 30 children in the country. These children experience a variety of challenges due to difficulty accessing health care, including chronic illnesses, hunger and malnutrition, education interruptions and significant psychosocial development issues.
"Housing and child health are closely intertwined," says Kelly Kelleher, MD, MPH, director of the Center for Innovation in Pediatric Practice at The Research Institute and a pediatrician at Nationwide Children's Hospital. "Policies and programs that aim to quickly place families in stable, permanent housing, rather than a continuum of emergency and temporary housing, is more cost-effective for the community and more stabilizing for families."
The American Academy of Pediatrics' Council on Community Pediatrics (COCP) policy statement outlines how pediatricians can optimize the health and well-being of children affected by homelessness, through practice change, partnership with community resources, awareness and advocacy.
The recommendations include promoting and facilitating Medicaid enrollment to eligible children and families and becoming familiar with best practices for care of this population. The COCP specifically advises that pediatricians become familiar with government and community-based services that assist families with unmet social and economic needs, as well as medical-legal partnerships and local departments of health.
Additionally, the COCP encourages providers to maximize acute care visits to provide comprehensive care, such as updating immunizations if a child is significantly behind. Relatively simple actions can be taken to acknowledge barriers associated with homelessness, such as determining patient access to phone and mail services, providing transportation vouchers, and offering more flexible office visit scheduling.
Healthy Homes, a cornerstone of an initiative at Nationwide Children's known as Healthy Neighborhoods Healthy Families (HNHF), is a nonprofit housing organization and collaboration with community partners that reduces substandard housing.
"Healthy Homes is unique in that it goes beyond the national recommendations of the AAP, changing the lives of families at a fundamental level above the provision of health care," says Dr. Kelleher, who is involved in strategy development for HNHF and is also vice president of Community Health and Services Research at Nationwide Children's. "Traditional health services themselves are not adequate to address all these problems; instead, community collaborations that engage multiple sectors such as education, housing, employment and health care simultaneously in our most difficult neighborhoods will be necessary to make a dent in child and young family outcomes."
Reference:
American Academy of Pediatrics Council on Community Pediatrics. Providing Care for Children and Adolescents Facing Homelessness and Housing Insecurity. Policy Statement: 2013 June;131(6).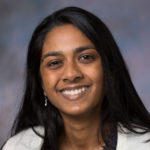 Tiasha is the senior strategist for Clinical & Research Communications at Nationwide Children's Hospital. She provides assistance to investigators in The Research Institute and clinician-scientists at Nationwide Children's for internal and external communication of clinical studies, peer-reviewed journal articles, grant awards and research news. She is also the editor-in-chief for Research Now, Nationwide Children's monthly, all-employee e-newsletter for research, as well as a writer for Pediatrics Nationwide.
Tiasha Letostak, PhD

https://pediatricsnationwide.org/author/tiasha-letostak-phd/

Tiasha Letostak, PhD

https://pediatricsnationwide.org/author/tiasha-letostak-phd/

Tiasha Letostak, PhD

https://pediatricsnationwide.org/author/tiasha-letostak-phd/

Tiasha Letostak, PhD

https://pediatricsnationwide.org/author/tiasha-letostak-phd/