Do Your Patients Understand You? Strategies to Improve Patient-Provider Communication
Do Your Patients Understand You? Strategies to Improve Patient-Provider Communication
https://pediatricsnationwide.org/wp-content/themes/corpus/images/empty/thumbnail.jpg
150
150
Tiasha Letostak, PhD
Tiasha Letostak, PhD
https://pediatricsnationwide.org/wp-content/uploads/2021/03/Tiasha-Letostak.jpg
The Patient Protection and Affordable Care Act of 2010, Title V, defines health literacy as the degree to which an individual has the capacity to obtain, communicate, process and understand basic health information and services to make appropriate health decisions. However, over a third of patients in the United States — or 77 million adults — have average or below-average general literacy skills.
Health literacy skills are necessary for anyone who needs to navigate the health care system. Research shows that low health literacy in parents has a variety of negative consequences on a child's diagnosis and treatment course, including worse health outcomes. Specifically, low health literacy makes it difficult for parents or guardians to find information and services for their child, effectively communicate their needs and preferences to a health care provider, and clearly understand treatment choices and consequences.
"Often, providers are concerned that a family exhibits poor compliance with instructions they have provided," says Patricia Fine Rosenstein, MD, an ambulatory pediatrician at Whitehall Primary Care Center, who recently presented on the topic of low health literacy in a seminar for providers at Nationwide Children's Hospital. "The reality is that caregivers may not have understood the information and are too embarrassed to ask for assistance. Exploring issues such as the process of refilling medicines with a family that does not seem to continue chronic medications may help elicit the true problem in what appears to be a poorly compliant family."
Dr. Fine Rosenstein, who is also a clinical instructor that precepts medical students and lectures for residents, recommends a number of resources available for health care providers to ameliorate issues related to low health literacy.
The first and simplest tool for health care providers is a plain language dictionary developed by a team at the University of Michigan Taubman Health Sciences Library, she says. The tool uses plain language definitions for common medical terms, with the goal of making health information more accessible and easy to find in support of health literacy initiatives and outreach. Having plain language alternatives to common medical terms is an easy way to improve communication your pediatric patients and their parents and families, Dr. Fine Rosenstein suggests.
A second program designed to improve communication between patients and their health care providers is the Ask Me 3 campaign from the National Patient Safety Foundation, which consists of three questions: (1) What is my main problem?, (2) What do I need to do?, and (3) Why is it important for me to do this? Physicians can help parents or family members to become active members of their child's health care team by ensuring that written health-related documents and in-person conversations during appointments include answers to these three questions, Dr. Fine Rosenstein says. Ask Me 3 also offers additional health literacy reference resources for health care practices, clinics and hospitals, including patient brochures and posters in English and Spanish.
Lastly, a third resource that Dr. Fine Rosenstein recommends for providers is the Health Literacy Universal Precautions Toolkit, commissioned by the Agency for Healthcare Research and Quality and developed and tested by the University of North Carolina at Chapel Hill. The toolkit is designed to help adult and pediatric practices ensure that systems are in place to promote better understanding by all patients, and not simply those perceived to need extra assistance. It is divided into manageable sections so that implementation of the toolkit can be gradual and accommodate the time constraints commonly encountered during appointments with patients and their families.
"We are taught to explore the family's primary concerns during a visit," explains Dr. Fine Rosenstein. "If we fail to recognize those issues, then a family may leave dissatisfied, even if we actually made the right diagnosis. Additional barriers to a productive doctor's visit include lack of understanding. It is the responsibility of the provider to ensure that he or she shares information in a manner that the recipient can understand, and if we do not succeed in communicating well, there is the potential to cause more harm than good."
Becoming familiar with the challenges related to health literacy, Dr. Fine Rosenstein concludes, is as vital to the skilled practitioner as expertise in other areas of medical knowledge.
References:
DeWalt DA, Hink A. Health literacy and child health outcomes: a systematic review of the literature. Pediatrics. 2009 Nov, 124 Suppl 3:S265-74.
Morrison AK, Myrvik MP, Brousseau DC, Hoffmann RG, Stanley RM. The relationship between parent health literacy and pediatric emergency department utilization: a systematic review. Academic Pediatrics. 2013 Sep-Oct, 13(5):421-9.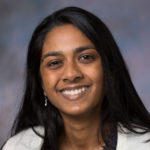 Tiasha is the senior strategist for Clinical & Research Communications at Nationwide Children's Hospital. She provides assistance to investigators in The Research Institute and clinician-scientists at Nationwide Children's for internal and external communication of clinical studies, peer-reviewed journal articles, grant awards and research news. She is also the editor-in-chief for Research Now, Nationwide Children's monthly, all-employee e-newsletter for research, as well as a writer for Pediatrics Nationwide.
Tiasha Letostak, PhD

https://pediatricsnationwide.org/author/tiasha-letostak-phd/

Tiasha Letostak, PhD

https://pediatricsnationwide.org/author/tiasha-letostak-phd/

Tiasha Letostak, PhD

https://pediatricsnationwide.org/author/tiasha-letostak-phd/

Tiasha Letostak, PhD

https://pediatricsnationwide.org/author/tiasha-letostak-phd/