Preemptive Stenting of the Left Pulmonary Artery During Surgery for Hypoplastic Left Heart Syndrome
Preemptive Stenting of the Left Pulmonary Artery During Surgery for Hypoplastic Left Heart Syndrome
https://pediatricsnationwide.org/wp-content/themes/corpus/images/empty/thumbnail.jpg
150
150
Lauren Dembeck
Lauren Dembeck
https://pediatricsnationwide.org/wp-content/uploads/2021/03/Dembeck_headshot.gif
Perioperative stenting during the comprehensive stage 2 surgery does not negatively impact overall outcomes. However, Preemptive stenting has a survival advantage of babies relative to those who had reactionary stenting.
Each year, approximately 1,000 babies in the United States are born with one of the most common critical congenital heart defects—hypoplastic left heart syndrome. Prior to the advent of the Norwood procedure in 1980s, the mortality rate of neonates with this heart malformation was 95% within the first month of life. It is the first of three surgeries that aim to allow the right ventricle to pump blood to the body while the venous blood bypasses the heart and returns directly to the lungs.
Due to continued morbidity and mortality associated with the Norwood procedure, an alternative form of surgical palliation that includes catheter-based therapies and bilateral pulmonary artery banding was developed in the 1990s. This hybrid stage I procedure shifts the operative risk from the neonatal period, i.e. exposure to cardiopulmonary bypass and complex surgical reconstruction, to infancy around 4-6 months of age.
In the second surgery, comprehensive stage II, surgeons remove the pulmonary artery bands and reconstruct the aortic arch. Then at 18 months to 3 years of age, the final surgery, the Fontan procedure, wherein surgeons connect the inferior vena cava to the pulmonary artery, can be completed.
While the hybrid stage I approach avoids early operative risk, this is not without its limitations. Pulmonary artery banding can cause stenosis, scarring, increased risk of thrombosis and other complications, potentially reducing vessel growth. Particularly at risk, is the left pulmonary artery. The team at Nationwide Children's Hospital were early adopters of the hybrid therapy and have championed this approach leading the way to further refine this complex series of operations. The latest of which, preemptive intraoperative left pulmonary artery stenting, has been routinely incorporated since 2017.
"We hypothesized that preemptively stenting the left pulmonary artery would protect it from the compressive forces of the reconstructed aortic arch while maintaining left pulmonary artery growth and remodeling without compromising Fontan candidacy," said Sergio A. Carrillo, a pediatric cardiothoracic surgeon with The Heart Center at Nationwide Children's, who led the study. "The influential thought was that a proactive strategy could be better than a reactionary strategy, usually reserved after complications arise."
The team presented its results at the American Association for Thoracic Surgery (AATS) annual meeting, having recently published their midterm results from patients who underwent preemptive stenting of the left pulmonary artery during the comprehensive stage II surgery in the Journal of Thoracic and Cardiovascular Surgery Open.
"Traditionally, the prevailing thinking has been that stenting the left pulmonary artery should be a last resort because it could compromise that artery or compromise the patient to have Fontan completion," added Chief of Cardiothoracic Surgery and Co-director of The Heart Center Mark Galantowicz, MD, who developed the preemptive stenting innovation. "The findings of this study show that is absolutely not true. The stent actually protects the left pulmonary artery and the left lung, making these patients better candidates for Fontan completion."
The researchers retrospective analyzed outcomes of 159 patients who underwent comprehensive stage II surgery at Nationwide Children's between 2002 and 2020. The patients were divided based as those with no stent (n=122) and those with perioperative left pulmonary artery stent (n=37). Those with a perioperative stent were subdivided as those with an unplanned stent (n=17) or a preemptive stent (n=20).
The study demonstrated similar in-hospital mortality between the no-stent group and perioperative-stent group (9.0% [11/122] vs 18.9% [7/37], P=.14) and superior survival in the preemptive-stent group compared with the unplanned-stent group (5% [1/20] vs 35.3% [6/17], P=.03). They also found that preemptive stenting significantly increased pre-Fontan median hilar left pulmonary artery diameter compared with no stenting (6.1 and 6.8 mm, unplanned and preemptive, respectively, vs 5.7 mm; P<.0001). Thus far, 75% of the cohort has undergone the Fontan operation.
"The in-hospital mortality was similar between those patients with and without a stent, and although the lower mortality in patients with a preemptive stent compared to those with no stent was not statistically significant, it may be clinically relevant," explained Dr. Carrillo Melendez. "Furthermore, those with preemptive stenting showed more durable and reliable blood flow out to the left lung with no complications due to the stent."
"Our plan is to continue to monitor these babies with multi-modality testing, follow their journey of living with a single ventricle, and track their outcomes over time."
The Heart Center at Nationwide Children's is one of only a handful of centers in North America that routinely offers the hybrid stage I pathway and one of those with the most experience worldwide.
Reference
Carrillo SA, Best C, Hersey D, Texter K, McConnell PI, Boe B, Galantowicz M. Preemptive stenting of the left pulmonary artery during comprehensive stage 2 procedure does not influence Fontan candidacy. JTCVS Open. 2022 Nov 25;13:330-343. doi: 10.1016/j.xjon.2022.11.007. PMID: 37063164; PMCID: PMC10091295.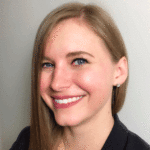 Lauren Dembeck, PhD, is a freelance science and medical writer based in New York City. She completed her BS in biology and BA in foreign languages at West Virginia University. Dr. Dembeck studied the genetic basis of natural variation in complex traits for her doctorate in genetics at North Carolina State University. She then conducted postdoctoral research on the formation and regulation of neuronal circuits at the Okinawa Institute of Science and Technology in Japan.
Lauren Dembeck

https://pediatricsnationwide.org/author/lauren-dembeck/

Lauren Dembeck

https://pediatricsnationwide.org/author/lauren-dembeck/

Lauren Dembeck

https://pediatricsnationwide.org/author/lauren-dembeck/

Lauren Dembeck

https://pediatricsnationwide.org/author/lauren-dembeck/