Study Sheds Light on Causes of Phenotype Variation in IQSEC2-Related Disease
Study Sheds Light on Causes of Phenotype Variation in IQSEC2-Related Disease
https://pediatricsnationwide.org/wp-content/uploads/2021/03/chromosomes-1024x575.jpg
1024
575
Lauren Dembeck
Lauren Dembeck
https://pediatricsnationwide.org/wp-content/uploads/2021/03/Dembeck_headshot.gif
Variant type and inheritance pattern affect patient phenotypes in IQSEC2-related disease.
Investigators from Nationwide Children's Hospital and The Ohio State University College of Medicine recently identified additional pathogenic variants within the IQSEC2 gene, which has previously been associated with X-linked intellectual disability, in five patients. They also demonstrated that different variant types correlate with the severity of the disease in both female and male patients.
"A few years ago, we launched an exome sequencing initiative to try to diagnose undiagnosed genetic conditions in children," says Elizabeth Barrie, PhD, first author of the study, who is now an assistant professor at Virginia Commonwealth University. Dr. Barrie was a postdoctoral fellow at Nationwide Children's during the study. "This gene, IQSEC2, came up multiple times in our analysis, leading us to investigate it further."
The study, which was published in the European Journal of Medical Genetics, presented the cases of two male and three female patients. To assess potential pathogenic DNA variants, all patients had diagnostic exome sequencing. The investigators hypothesized that patient sex, IQSEC2 variant type, and inheritance pattern interact to drive disease penetrance and expressivity.
Common among all of the patients were epilepsy, global developmental delays, intellectual disability and constipation. The team found that a de novo, truncating variant and nonsense variants of IQSEC2 were associated with more severe disease in both female and male patients. For example, all of these patients were nonverbal and nonambulatory, even into the teenage years. However, when missense variants occurred, the disease phenotypes were milder in general, and when also considering information from previous studies, these variants appeared to be more severe in males than in females.
"This [disease] doesn't really follow the classic rules for the genetic inheritance pattern," says Dr. Barrie. "It has a very complicated inheritance pattern that depends on the patient's sex but also whether they are inheriting a variant from a parent or not. Then, the type of variant also matters, so a lot of different factors are at play when trying to figure out if a variant is disease causing."
For one male patient, the investigators identified inheritance of a nonsense variant from an unaffected, mosaic mother, a finding that has implications regarding counseling for recurrence risk. This was the first confirmed case of parental mosaicism for this gene.
"While this is a relatively rare cause [of disease], it has growing importance," says Dr. Barrie. "For patients who have the phenotype of intellectual disability and seizures, a variant in this gene is a potential genetic explanation that would be important to consider. If a genetic testing panel were ordered, it would be worth making sure the IQSEC2 gene is covered on the panel."
Dr. Barrie expanded on the importance of a multidisciplinary collaboration and team effort, including individuals with diverse knowledge bases and specialties, to diagnose rare diseases and enable much needed genotype-phenotype correlation studies such as this one.
Reference:
Barrie ES, Cottrell CE, Gastier-Foster J, Hickey SE, Patel AD, Santoro SL, Alfaro MP. Genotype-phenotype correlation: Inheritance and variant-type infer pathogenicity in IQSEC2 gene. European Journal of Medical Genetics. 2019 Aug 12:103735. [Epub ahead of print]
Image credit: Adobe Stock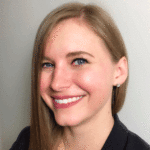 Lauren Dembeck, PhD, is a freelance science and medical writer based in New York City. She completed her BS in biology and BA in foreign languages at West Virginia University. Dr. Dembeck studied the genetic basis of natural variation in complex traits for her doctorate in genetics at North Carolina State University. She then conducted postdoctoral research on the formation and regulation of neuronal circuits at the Okinawa Institute of Science and Technology in Japan.
Lauren Dembeck

https://pediatricsnationwide.org/author/lauren-dembeck/

Lauren Dembeck

https://pediatricsnationwide.org/author/lauren-dembeck/

Lauren Dembeck

https://pediatricsnationwide.org/author/lauren-dembeck/

Lauren Dembeck

https://pediatricsnationwide.org/author/lauren-dembeck/