Accountable Care and Quality Improvement: How an ACO Helps Community Practices Provide the "Right Care" Through QI
Accountable Care and Quality Improvement: How an ACO Helps Community Practices Provide the "Right Care" Through QI
https://pediatricsnationwide.org/wp-content/uploads/2020/04/ACO-header-1024x575.jpg
1024
575
Jeb Phillips
Jeb Phillips
https://pediatricsnationwide.org/wp-content/uploads/2021/03/Jeb-Phillips.jpg
An accountable care organization (ACO) should deliver "the right care at the right time," according to the Centers for Medicare & Medicaid Services. Early, high-quality primary care helps people stay well, while coordinated specialty care can help people with chronic or complex conditions spend less time in a hospital.
ACOs are usually considered the province of Medicare, and they are usually created by large adult health care systems. But the ability of an individual community provider to deliver "the right care" is at the heart of an ACO's success. And even though ACOs are typically concerned with adults, "right care" provided in the community can be especially important for children. When young patients receive timely immunizations, or when asthma is properly controlled in primary care, children can lead healthier lives.
That is a core tenant of the ACO created by Nationwide Children's Hospital in 1994, called Partners For Kids®, which brings accountable care principles to a geographically distinct Medicaid pediatric population. The organization, a collaboration between Nationwide Children's and more than 2,100 providers, is fully financially responsible for the health care of 325,000 children and adolescents covered by Medicaid in south central and southeastern Ohio.
Partners For Kids has assumed that responsibility because it can it can help community providers deliver "the right care" and enhance children's health. The organization runs many programs toward that end, but the cornerstone is Quality Improvement Coaching. Partners For Kids designs QI projects that will have the largest impact on patient health, then helps community practices implement them.
"It can seem like we are making a big ask of primary care providers, when we propose projects to keep children out of the emergency department, or to reduce teen pregnancy," says Gilbert Liu, MD, medical director of Partners For Kids. "These are longstanding, difficult problems. But we break them down into smaller parts that are easier to accomplish."
It's not always easy, but recent data shows this quality improvement work is having a big impact on the health of children in south central and southeastern Ohio.
PROJECTS TAILORED FOR PRIMARY CARE
Partners For Kids surveys their member providers and develops QI projects with their goals in mind. Providers are primarily motivated to want to improve care simply because they want children to be as healthy and happy as possible.
But there are increasing external motivations for quality improvement efforts as well. The Ohio Department of Medicaid, for example, requires practices to meet certain performance measures for reimbursement and credentialing purposes – a state movement toward value-based care.
Still, there can be understandable resistance to QI projects from providers, says Heather Maciejewski, Partners For Kids' lead Quality Improvement coordinator. These projects take time, work and resources for offices that are already stretched thin. And QI requires a skill set and a learned methodology that pediatricians may not know.
"Every practice is different," Maciejewski says. "We look at what they perceive barriers to be, and we try to overcome them."
As a first project, Partners For Kids often suggests one that involves the simple application of a fluoride varnish to teeth, says Sean Gleeson, MD, MBA president of Partners For Kids. The American Academy of Pediatrics recommends that children first see a dentist at 1 year of age, or within six months after a first tooth appears. But many children don't, and cavities result. The regular, preventative application of fluoride in primary care can help prevent those cavities.
Partners For Kids helps educate providers about the intervention, connects providers to fluoride suppliers and facilitates reimbursement from Medicaid.
"It's often how a practice is introduced to QI, because they can quickly see the benefit both for their practice – in terms of reimbursement – and for the families they serve, in terms of better oral health," says Dr. Gleeson. "Once they see QI at work, many come to like it."
One of Partners For Kids' signature QI projects, called "Healthy Children," can be more difficult for providers, because it appears to involve a large commitment. This effort focuses on having children and adolescents complete their recommended well-child visits, particularly children younger than 15 months; children 3 to 6 years of age; and adolescents 12 to 21 years of age.
To accomplish this on their own, a practice would need to identify patients needing well visits, to call and schedule them, to check well-visit needs when families call for prescription refills and other routine requests, and for many other purposes. Partners For Kids knows that can appear to be a huge burden. So Partners For Kids' own staff members identify patients who need a visit and make scheduling calls for the practice. Staff members can also train practices in processes such as sick-to-well visit conversion, so that patients can receive additional preventative care when they come in for treatment of an illness.
THE TOOLS TO BE BETTER
Kate J. Krueck, MD, started her primary care career in 2002 "terrified of doing everything wrong," and she began something of a self-education plan on her own. For example, she realized that she would need to become proficient in treating patients with attention deficit hyperactivity disorder, and so she taught herself, then worked to train her colleagues at Pediatric Associates, now one of central Ohio's largest primary care practices.
That experience led to an interest in QI, which led her to QI projects through the American Academy of Pediatrics, which ultimately led to Partners For Kids. Pediatric Associates has long been part of the Partners For Kids system, and Dr. Krueck knew it as an intermediary between Medicaid managed care plans and providers.
It was only once she began taking on more administrative duties as chief medical officer at Pediatric Associates that she came to realize Partners For Kids' QI potential.
QI efforts like these have helped Partners For Kids reduce Emergency Department utilization in its region while increasing immunization rates and well visits. And individual pediatricians say those efforts make a difference in the personalized care provided.
"I thought it was just the group that helped us get paid through Medicaid," Dr. Kreuck says. "And now I understand that helping me get paid is not even the best thing that Partners For Kids does. I would say the most important thing is that it gives me the tools to be the best physician I can be."
Dr. Kreuck wants children to have a yearly visit; Partners For Kids actually provides a staff member to schedule those appointments. She wants to prescribe the medications that will be most effective and covered by insurance; Partners For Kids produces a preferred drug list and will set up educational sessions with their pharmacists. She wants patients with asthma to have better control of their conditions; Partners For Kids analyzed Pediatric Associates' managed Medicaid claims data to see how often their patients with asthma were going to an emergency department.
"We have shared values," Dr. Kreuck says. "I practice medicine more effectively because of the resources Partners For Kids gives me."
PARTNERS FOR KIDS' PROGRAMS, INCLUDING QUALITY IMPROVEMENT COACHING, HAVE LED TO SIGNIFICANT IMPROVEMENTS IN HEALTH CARE UTILIZATION RATES AND PATIENT HEALTH
EXAMPLE OF A CURRENT PROJECT: Attention Deficit Hyperactivity Disorder (ADHD)
More than 25,000 children in the Partners For Kids system have been diagnosed with ADHD, and nearly 20% of the money spent on medication for Partners For Kids patients is spent on ADHD medication. This project focuses on screening and high-value prescribing for ADHD.
Partners For Kids:
Trains practices to use evidence-based ADHD screening tools, including tools to collect information from parents and school personnel about symptoms
Works with community providers to manage/monitor lifestyle, academic and environmental factors for patients with ADHD
Creates and distributes prescribing guidelines that support providers in choosing the most cost-effective medications
Develops provider-specific reports on prescription practices, so providers can benchmark their own performance and compare their practices to others
CHILDHOOD WELL-CHILD VISITS
Children attributed to Partners For Kids-contracted primary care providers have higher well-visit rates than children attributed to non-contracted providers.
COUNTY-WIDE REDUCTION IN ASTHMA-RELATED EMERGENCY DEPARTMENT VISITS
Since 2009, asthma-related Emergency Department visit rates decreased 37% at Nationwide Children's Hospital for Partners For Kids members who reside in Franklin County.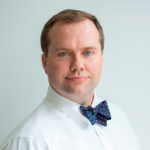 Jeb is the Managing Editor, Executive Communications, in the Department of Marketing and Public Relations at Nationwide Children's Hospital. He contributes feature stories and research news to PediatricsOnline, the hospital's electronic newsletter for physicians and other health care providers, and to Pediatrics Nationwide. He has served as a communications specialist at the Center for Injury Research and Policy at The Research Institute and came to Nationwide Children's after 14-year career as daily newspaper reporter, most recently at The Columbus Dispatch.
Jeb Phillips

https://pediatricsnationwide.org/author/jeb-phillips/

Jeb Phillips

https://pediatricsnationwide.org/author/jeb-phillips/

Jeb Phillips

https://pediatricsnationwide.org/author/jeb-phillips/

Jeb Phillips

https://pediatricsnationwide.org/author/jeb-phillips/