Guidance on Counseling Children at Risk for Fertility and Sexual Function Issues
Guidance on Counseling Children at Risk for Fertility and Sexual Function Issues
https://pediatricsnationwide.org/wp-content/themes/corpus/images/empty/thumbnail.jpg
150
150
Jeb Phillips
Jeb Phillips
https://pediatricsnationwide.org/wp-content/uploads/2021/03/Jeb-Phillips.jpg
Many childhood medical conditions and treatments can affect reproductive health. A new report from the American Academy of Pediatrics explains when and how doctors should address those concerns.
While fertility and sexual function are most often considered adult issues, even very young children may have conditions that will have an impact on reproductive health later in life. A first-of-its-kind clinical report from the American Academy of Pediatrics, published online today by the journal Pediatrics, recommends that physicians and other members of interdisciplinary care teams have early and ongoing conversations with children and their families when conditions may affect fertility and sexual function.
Leena Nahata, MD, a pediatric endocrinologist at Nationwide Children's Hospital and medical director of its Fertility and Reproductive Health Program, is lead author of the report.
"There has been recognition in the pediatric oncology community that talking to families about fertility at the time of a cancer diagnosis is important, but we felt that we needed to expand those conversations to the many other patient populations who could experience infertility or sexual dysfunction," Dr. Nahata says. "We also wanted to be clear that one conversation at the time of diagnosis is not enough. With so much else to worry about, families may not be able to fully understand the reproductive health implications initially, and youth will have different concerns and questions as they grow older. Far too many adolescents and young adults experience uncertainty and misconceptions about these topics."
The report lists dozens of conditions and associated treatments that may result in reproductive health issues across numerous medical specialties. They include many types of cancer treated with chemotherapy and radiation; genetic conditions such as cystic fibrosis and galactosemia; rheumatology conditions such as lupus and vasculitis; conditions commonly managed by endocrinologists such as Klinefelter syndrome, Turner syndrome, and gender dysphoria; and a variety of conditions that are urological, gynecological or anatomic, such as differences of sex development.
The report also makes five general recommendations:
Counseling is essential and can begin with parents of infants, or at the earliest time a patient is affected
All children should have comprehensive information about their conditions, delivered in age-and developmentally-appropriate ways
All information, interventions and recommendations should be evidence-based when possible; if evidence is not available, that should be made clear to families and patients
Interdisciplinary teams must develop clear strategies for counseling, including which members the team are responsible for different elements of the counseling
Counseling should be clearly documented to aid other health care providers and to facilitate a smoother transition to adult care
Some conditions are managed by several different medical providers on a care team, so Dr. Nahata recommends that the condition's primary specialist – an oncologist for patients with cancer, for example – take the lead on ensuring patients and families have the appropriate information, resources, and access to other specialists such as gynecologists, urologists, psychologists, and pediatric and reproductive endocrinologists. Patients' primary care providers should also be aware of potential fertility and sexual function concerns and provide counseling and make referrals when appropriate.
"In the end, there may not be a single home for these conversations. They may need to happen with multiple providers in many different time periods," Dr. Nahata says. "The point is, they need to happen."
Reference:
Nahata L, Quinn G, Tishelman A. Counseling in pediatric populations at risk for infertility and/or sexual function concerns. Pediatrics. 30 July 2018. [Epub ahead of print]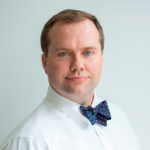 Jeb is the Managing Editor, Executive Communications, in the Department of Marketing and Public Relations at Nationwide Children's Hospital. He contributes feature stories and research news to PediatricsOnline, the hospital's electronic newsletter for physicians and other health care providers, and to Pediatrics Nationwide. He has served as a communications specialist at the Center for Injury Research and Policy at The Research Institute and came to Nationwide Children's after 14-year career as daily newspaper reporter, most recently at The Columbus Dispatch.
Jeb Phillips

https://pediatricsnationwide.org/author/jeb-phillips/

Jeb Phillips

https://pediatricsnationwide.org/author/jeb-phillips/

Jeb Phillips

https://pediatricsnationwide.org/author/jeb-phillips/

Jeb Phillips

https://pediatricsnationwide.org/author/jeb-phillips/