Targeted Muscle Reinnervation Prevents Neuroma and Phantom Limb Pain in Children After Amputation
Targeted Muscle Reinnervation Prevents Neuroma and Phantom Limb Pain in Children After Amputation
https://pediatricsnationwide.org/wp-content/uploads/2021/09/AdobeStock_163756753-1024x684.jpg
1024
684
Lauren Dembeck
Lauren Dembeck
https://pediatricsnationwide.org/wp-content/uploads/2021/03/Dembeck_headshot.gif
In certain cases, such as limb traumas and sarcomas, amputation may be chosen to optimize patients' physical function. Persistent postamputation residual limb or "stump" pain and phantom limb pain can be debilitating and has been associated with prosthetic abandonment in patients who have undergone amputation. This pain is often secondary to symptomatic neuromas, tumor-like disorganized regeneration of the severed nerves.
Targeted muscle reinnervation, a procedure originally developed to improve myoelectric prosthetic control, has been shown to improve function and decrease phantom limb pain in adult patients who have undergone limb amputation. However, reports targeted muscle reinnervation in pediatric patients are limited.
"Targeted muscle reinnervation aims to transfer transected nerves to small motor nerves of a nearby muscle. This allows the severed nerve from the amputation to regenerate in the target muscle in an organized fashion," explained Thomas Scharschmidt, MD, director of the Pediatric Orthopedic Oncology Program at Nationwide Children's Hospital. "When applied as a preventative measure at the time of amputation, the procedure can minimize the risk of developing neuromas and phantom limb pain by giving that nerve a new 'job to do'."
In an article recently published in Plastic and Reconstructive Surgery Global Open, Dr. Scharschmidt and colleagues at Nationwide Children's have demonstrated decreased phantom limb and residual limb pain, as well as early prosthetic adoption, in pediatric patients following limb amputation with targeted muscle reinnervation.
The retrospective study included a series of 9 children and young adults (seven male and two female, with an average age of  16 years) who underwent major limb amputation with targeted muscle reinnervation at Nationwide Children's. All patients had a minimum follow-up of one year and completed questionnaires via phone assessing residual limb and phantom limb pain. The primary clinical outcomes included the incidence of symptomatic neuromas, phantom limb pain, and residual limb pain. The average time between patients' surgery and phone follow-up was approximately 22 months.
The study showed average t-scores for measures of pain behavior, interference, affective quality (e.g., felt unpleasant, annoying, unending), and sensory quality (e.g., burning, throbbing, tingly) for both phantom limb pain and residual limb pain were approximately one standard deviation lower than those in the U.S. general pediatric population. Additionally, the researchers reported that four of five lower extremity amputees received prosthetics at a mean of 4 months (range, 2-6 months) postoperatively.
"In general, we are finding that these patients adapt well to their prosthetics, and although early in evaluation, seem to have less discomfort then we've seen previous to this procedure," shared Dr. Scharschmidt, who is also a professor in Orthopaedics at The Ohio State University Medical Center and James Cancer Hospital.
Only one patient developed a symptomatic neuroma in a nerve that was not included in the initial surgery; after undergoing revision targeted muscle reinnervation, the patient's pain was resolved.
The team then compared the results with those of adult patients from a previous study. They found the pediatric and adult patients showed similar phantom limb pain t-scores in pain behavior and pain interference, as well as similar residual limb pain and pain interference.
"Targeted muscle reinnervation at the time of amputation is feasible and safe in the pediatric population," said Dr. Scharschmidt, "We believe the procedure should be considered to optimize patients' physical function and to prevent neuroma and phantom limb pain in all children undergoing major limb amputation."
Reference
Bjorklund KA, Alexander J, Tulchin-Francis K, Yanes NS, Singh S, Valerio I, Klingele K, Scharschmidt T. Targeted Muscle Reinnervation for Limb Amputation to Avoid Neuroma and Phantom Limb Pain in Patients Treated at a Pediatric Hospital. Plast Reconstr Surg Glob Open. 2023 Apr 13;11(4):e4944. doi: 10.1097/GOX.0000000000004944. PMID: 37063502; PMCID: PMC10101300.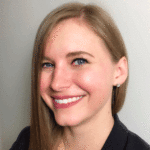 Lauren Dembeck, PhD, is a freelance science and medical writer based in New York City. She completed her BS in biology and BA in foreign languages at West Virginia University. Dr. Dembeck studied the genetic basis of natural variation in complex traits for her doctorate in genetics at North Carolina State University. She then conducted postdoctoral research on the formation and regulation of neuronal circuits at the Okinawa Institute of Science and Technology in Japan.
Lauren Dembeck

https://pediatricsnationwide.org/author/lauren-dembeck/

Lauren Dembeck

https://pediatricsnationwide.org/author/lauren-dembeck/

Lauren Dembeck

https://pediatricsnationwide.org/author/lauren-dembeck/

Lauren Dembeck

https://pediatricsnationwide.org/author/lauren-dembeck/