Lung Transplant Index Enhances Identification of Preventable Harms in Adolescents and Young Adults
Lung Transplant Index Enhances Identification of Preventable Harms in Adolescents and Young Adults
https://pediatricsnationwide.org/wp-content/themes/corpus/images/empty/thumbnail.jpg
150
150
Lauren Dembeck
Lauren Dembeck
https://pediatricsnationwide.org/wp-content/uploads/2021/03/Dembeck_headshot.gif
A recent Quality Improvement (QI) Initiative at Nationwide Children's Hospital has reduced the percent of missed opportunities to address preventable harms in a population of adolescent and young adult patients who underwent lung transplant at the hospital. The study is published in Pediatric Quality and Safety.
"We tried to focus on all issues, all body systems, mental and behavioral health, and even sexual health. So, this was an extensive and thorough educational program around all of those factors," says Stephen Kirkby, MD, clinical director of the Lung and Heart-Lung Transplant programs at Nationwide Children's and senior author of the publication. "Despite our encouragement and recommendations, these patients rarely see their primary care physicians, so many areas of health education that would normally be handled there get overlooked."
Dr. Kirkby and colleagues conducted a single-center, uncontrolled QI study from January 2014 to February 2019. The QI initiative included the development of a Lung Transplant Index (LTI), which consisted of healthcare events that should have occurred within the most recent 12 months, to screen and identify potential harms in their lung transplant patient population. If an event did not occur, for example annual diagnostic testing, then that was counted as missed opportunity to address a preventable harm. For each patient, the total number of missed events were summed to serve as a final LTI score.
For comparison, the team estimated a baseline LTI score by retrospectively reviewing patient medical records from the year prior to the implementation of the QI initiative. All patients from in the Nationwide Children's program were included in the study (n=14; age range, 14-36 years).
The data comparison revealed numerous missed opportunities during the year prior to the implementation of the QI initiative in their adolescent/young adult lung transplant population.
"Two of biggest issues, especially in the adolescent population, are that often many children and families find it difficult to adhere to strict treatment regimens, which will change dramatically pre-transplant to post-transplant," says Dr. Kirkby, who is also an associate professor at The Ohio State University. "Additionally, certain environmental exposures place them at high risk."
Therefore, the team place particular focus on improving patients' understanding of and adherence to their medications and promoted preventative measures such as avoiding others with signs and symptoms of a viral infection.
After implementation of the LTI, the investigators saw a sustained reduction in missed opportunities. Although, they did not record the lengths of clinic visits, they estimated that the time needed to complete the entire LTI typically took 4 to 5 minutes. They also reported that implementation of the LTI did not negatively affect patient/family satisfaction with the length of the clinic visit.
"This type of tool may be useful for other children and young adults that have complex medical diseases and are at high risk for infection and complications from immunosuppression," says Dr. Kirkby.
The team concluded that their QI initiative improved the screening process for preventable harms in this population of lung transplant recipients. They suggest that future work, such as a multicenter collaboration, is needed to determine if the QI initiative is associated with less healthcare utilization and improved rates of morbidity and mortality.
Reference
Hayes Jr. D, Feeney B, O'Connor D, Nicholson K, Nance AE, Sakellaris KK, Dempster NR, Groh JD, Kirkby SE. Lung Transplant Index: A Quality Improvement Initiative. Pediatric Quality & Safety. 2019 Sep-Oct; 4(5): e209. Published online 2019 Sep 19. doi: 10.1097/pq9.0000000000000209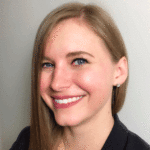 Lauren Dembeck, PhD, is a freelance science and medical writer based in New York City. She completed her BS in biology and BA in foreign languages at West Virginia University. Dr. Dembeck studied the genetic basis of natural variation in complex traits for her doctorate in genetics at North Carolina State University. She then conducted postdoctoral research on the formation and regulation of neuronal circuits at the Okinawa Institute of Science and Technology in Japan.
Lauren Dembeck

https://pediatricsnationwide.org/author/lauren-dembeck/

Lauren Dembeck

https://pediatricsnationwide.org/author/lauren-dembeck/

Lauren Dembeck

https://pediatricsnationwide.org/author/lauren-dembeck/

Lauren Dembeck

https://pediatricsnationwide.org/author/lauren-dembeck/