Forging the Way Forward on DSD
Forging the Way Forward on DSD
https://pediatricsnationwide.org/wp-content/uploads/2019/10/122816BS1096-web-1024x575.jpg
1024
575
Jeb Phillips
Jeb Phillips
https://pediatricsnationwide.org/wp-content/uploads/2021/03/Jeb-Phillips.jpg
Experts are learning how a focus on behavioral health and psychosocial support can lead to better outcomes among youth with disorders/differences of sex development.
In some ways, the DSD field began only in 2006. That year, the phrase "disorders of sex development" as coined in a landmark consensus statement, the same publication that called behavioral health an "integral part" of patient care.
Of course, surgeons, endocrinologists and other medical specialists had treated children with atypical genitalia and "intersex" conditions for generations. But the 2006 publication was a reckoning with the piecemeal care and poor psychosocial outcomes that many patients had experienced – a reckoning that is continuing.
"In the old days, a child would be born, we'd do some tests to help a family determine what sex the child is, do some surgery, and then the family would go on their way," says V. Rama Jayanthi, MD, chief of Urology at Nationwide Children's Hospital. "We found out the hard way that's a horrible mistake."
Experts came to understand, with a big push from patient advocacy groups, that the appearance of the genitalia should not be the only measure of a good outcome; happiness and quality of life were even more important. That meant ongoing, developmentally sensitive discussions to support patients throughout childhood and adolescence, when concerns about personal identity, sexual function and fertility emerge.
The 2006 publication may have marked a new way of thinking, but the field continues to look for the best way forward. Programs like THRIVE at Nationwide Children's – Team-driven Health care that Respects the Individual and Values Emotions – are part of the answer. So is an increased focus on research.
But right now, the path to the best possible outcomes for patients with DSD isn't completely clear.
Who Leads the Care?
There are now more than 50 pediatric DSD programs in the United States, or there may be fewer than 20. The difference in estimates is a kind of microcosm of the flux in the DSD field.
The smaller number is from David Sandberg, PhD, a professor of Pediatrics at the University of Michigan and a prominent pediatric psychologist and clinical researcher working in DSD. It reflects his opinion about what an effective DSD program should be.
Nearly everyone recognizes the need for "team-based" care, he says. Surgical specialists aren't enough. Endocrinology, behavioral health and social work should be on the team, too. Genetics experts, neonatologists and others are included in some circumstances. But how does the team function?
"The consensus statement is describing an interdisciplinary team more than a multidisciplinary one," says Dr. Sandberg, who participated in the 2006 consensus process. "A multidisciplinary team is hierarchical, with each specialist owning their own territory. Each expert is a consultant to the others. An interdisciplinary team has tight coordination. Each specialist may need to modulate their recommendation based on the experience of another specialty. The psychosocial elements are seen as equivalent or even more urgent than the medical piece."
Over the last several years, this is exactly the direction THRIVE has moved at Nationwide Children's.
THRIVE started in 2012 as an effort to bring behavioral health and other services into DSD and gender concerns. But when Jennifer Hansen-Moore, PhD, a pediatric psychologist, joined the program in 2013, she was not part of an integrated clinic. Medical specialists often saw the patients first, then referred to her.
"We found, through trial and error, that it was stigmatizing for families to see me outside of their medical meeting, as if behavioral health were different from their regular care," Dr. Hansen-Moore says. "Decreasing stigma is my biggest role in the early months, and we continue to learn how best to accomplish that."
THRIVE's current, evolving model recognizes that psychosocial care may be the critical factor in patients' long-term outcomes.
The THRIVE Model
Many families are in shock when the THRIVE team first meets them, says Leena Nahata, MD, an endocrinologist at Nationwide Children's and member of the THRIVE team. Families may have not known that DSD conditions exist. They may have announced to friends and relatives the sex of a child during pregnancy and don't know what to say once a child is born.
In the worst case scenarios, families will have had a traumatic experience at a birth hospital with a provider who has never seen a child with a DSD and does not know how to proceed. Many families will come to THRIVE with the idea that the issue needs to be "fixed."
THRIVE begins by slowing the process down. DSD is not a diagnosis but a descriptor of a group of conditions. It may take weeks or months to determine what has caused the atypical genitalia, and in many cases a specific diagnosis is still not clear. One condition, congenital adrenal hyperplasia, can lead to adrenal crisis and needs prompt recognition and treatment. But most other specific DSD conditions are not medical emergencies and require no immediate physical intervention.
What the conditions do require is some immediate psychosocial support for families.
"I always say that we are not going to talk about surgery yet," says Dr. Jayanthi. "Realistically, those families have a grieving and acceptance process that they need to go through. They need to have a clinical and emotional discussion with us. We have to talk about the child's future sexual function and fertility. We spend the first few months talking about these sorts of things before we make any decision on surgery."
Diagnosis and the education process can help guide a family and the interdisciplinary team toward the appropriate sex of rearing (or a decision to further delay the decision). In the meantime, Dr. Hansen-Moore, clinical social worker Allison Whittington, MSW, LISW, and others help the family problem solve. What do you tell your friends? How do you prepare daycare for diaper changes?
"A family's social, ethnic and religious cultures play large roles in how we navigate these conversations, so there is no cookie-cutter approach to any of it," Whittington says. "That has made the development of evidence-based guidelines difficult because of how fluid the interactions have to be. These are rare conditions, and we work with these families every week. It helps the families feel less isolated and more able to navigate these conversations with others."
After extensive counseling, some families in the THRIVE program who have a baby with a DSD ultimately decide to have some type of surgery in the first six to 12 months of a child's life, according to the team. There are some practical reasons: better wound healing, less remembered physical pain for the child. These are often complicated surgeries that sometimes require surgical follow-up. Once the surgeries are over, however, that would have been the end of care in past decades.
But it's just the beginning of a new phase in THRIVE. Regular meetings with the family continue. There may be no medical indications for families to see the team for years at a time, but THRIVE brings every family in at least once per year. The team stresses the need for parents to disclose developmentally appropriate information to the child. If a child's condition may affect fertility, the team suggests talking about it from the earliest time a child can understand, including having conversations about different ways families are built.
Once puberty begins, questions about sexual function tend to arise, and some questions about gender identity may too. Research from Dr. Nahata, Dr. Hansen-Moore, Dr. Jayanthi and Canice E. Crerand, PhD, a principal investigator in the Center for Biobehavioral Health at Nationwide Children's, has shown higher incidences of anxiety, depression and other markers of internalized stigma in patients with DSD as they grow into adolescence, so targeted behavioral health care services are crucial then.
Some families may not know that a child has a DSD until the teen years, when a delay in or absence of puberty sends them to THRIVE. A considered, deliberate diagnosis, education and decision-making process happens then as well, tailored to an adolescent's needs.
This overall model is a clear step in the right direction, and anecdotal evidence indicates that the families and children cared for in THRIVE have a better quality of life than those who experience more sporadic, unintegrated care. But there is still so much that isn't known.
"Our goal is to give these youth their best chance at a happy, healthy life," says Dr. Nahata. "The research is limited. We have some short-term data in pediatrics, but long-term data are lacking. Throughout the field, people are actively engaged in better characterizing outcomes and developing ways we can achieve the best outcomes."
Future Directions in DSD
The DSD field remains in a near constant state of change. "DSD" itself has evolved over the last several years to stand for "differences of sex development" as much as "disorders of sex development," because some patients and families feel the latter phrase stigmatizing. Stigma, and its reduction, remain top of mind for most behavioral health experts who work in DSD, says Dr. Hansen-Moore.
She and Dr. Sandberg at the University of Michigan are on the front lines of elevating DSD issues in the national behavioral health circles; together, they founded a special interest group focused on DSD in the Society of Pediatric Psychology to connect behavioral health providers working in the field. Dr. Sandberg is also part of an American Psychological Association task force charged with, in part, helping the behavioral health community better understand how it can care for children with DSD.
Dr. Sandberg, Dr. Hansen-Moore and their DSD colleagues around the country have a list of goals that are the focus of current research: standardization of diagnosis and description of specific DSDs; a standardized process for shared surgical decision-making; relatively simple ways of assessing patient and family quality of life and coping, in an effort to develop better anticipatory guidance; better education of obstetricians and primary care providers so that families feel supported from the beginning of the DSD journey.
Those goals can seem like a long way off. For now, even families who have experienced poor care in the past can benefit from engaging with a program like THRIVE as their children develop. And experts in the DSD field plan to keep pushing the field forward.
References:
Image credits: Nationwide Children's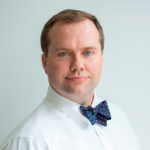 Jeb is the Managing Editor, Executive Communications, in the Department of Marketing and Public Relations at Nationwide Children's Hospital. He contributes feature stories and research news to PediatricsOnline, the hospital's electronic newsletter for physicians and other health care providers, and to Pediatrics Nationwide. He has served as a communications specialist at the Center for Injury Research and Policy at The Research Institute and came to Nationwide Children's after 14-year career as daily newspaper reporter, most recently at The Columbus Dispatch.
Jeb Phillips

https://pediatricsnationwide.org/author/jeb-phillips/

Jeb Phillips

https://pediatricsnationwide.org/author/jeb-phillips/

Jeb Phillips

https://pediatricsnationwide.org/author/jeb-phillips/

Jeb Phillips

https://pediatricsnationwide.org/author/jeb-phillips/