Vulnerable Population Lacks Access to Beneficial Puberty-Blocking Hormone Therapy
Vulnerable Population Lacks Access to Beneficial Puberty-Blocking Hormone Therapy
https://pediatricsnationwide.org/wp-content/themes/corpus/images/empty/thumbnail.jpg
150
150
Jeb Phillips
Jeb Phillips
https://pediatricsnationwide.org/wp-content/uploads/2021/03/Jeb-Phillips.jpg
Transgender youth are often denied access to puberty-blocking hormones because insurance companies decline to cover costs, according to a new study.
Transgender youth are often denied access to puberty-blocking hormone therapy that may benefit them because insurance companies decline to cover costs for those patients, a study drawn from cases at Nationwide Children's Hospital suggests.
A number of professional organizations recommend gonadotropin releasing hormone (GnRH) analogues for transgender adolescents, to help alleviate gender dysphoria — the stress that can accompany the onset of puberty and development of features of the "wrong" gender.
Consistent with prior studies, these adolescents are at significantly higher risk for mental health morbidities than the general population, the recent study found. The group also has high rates of self -injury, suicidal ideation and attempts, and victimization at school.
Leena Nahata, MD, a member of the Section of Endocrinology at Nationwide Children's and principal investigator in the Center for Biobehavioral Health in The Research Institute at Nationwide Children's, is the lead author of the study, published in LGBT Health.  Dr. Nahata and colleagues reviewed 79 transgender children's medical records and found that the majority who were prescribed blockers had coverage of the blockers denied by public and private insurance companies at equal rates.
Just 30 percent of patients prescribed the blockers received insurance coverage for them and only one family denied coverage paid out of pocket. Costs of these medications can range from $4,000 to $25,000 per year.
Among all children in the study, 92.4 percent had a history of one or more mental health concerns. Nearly 75 percent had a history of suicidal ideation, 56 percent reported self-harm and 30 percent reported one or more suicide attempts.
The World Professional Association for Transgender Health and the Endocrine Society recommend use of puberty blockers in early stages of puberty to prevent or alleviate dysphoria. Reports by the American Psychiatric Association and American Psychological Association support medical interventions for appropriately evaluated transgender adolescents.
The blockers may prevent permanent changes in the body that conflict with gender identity. Other benefits for those taking puberty blockers include time to explore their gender identity more fully as they mature. Ultimately, fewer may need significant medical interventions, such as chest-masculinization surgery, or vocal coaching. Based on available data, there are few long-term side effects of GnRH analogues if a patient halts use within a reasonable time frame.
As for psychological well-being, the authors point to a Dutch study that found transgender adolescents in a multidisciplinary healthcare setting with puberty suppression, followed by gender-affirming hormone therapy, had similar mental health outcomes to the general population.
To help transgender children gain access to the therapy, health-care professionals in the United States should work with policymakers to reform coverage or develop strategies to obtain coverage, the study authors say.
Reference:
Nahata L, Quinn GP, Caltabellotta NM, Tishelman AC. Mental health concerns and insurance denials among transgender adolescents. LGBT Health. 2017 Jun; 4(3):188-193.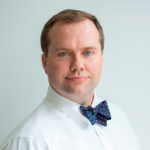 Jeb is the Managing Editor, Executive Communications, in the Department of Marketing and Public Relations at Nationwide Children's Hospital. He contributes feature stories and research news to PediatricsOnline, the hospital's electronic newsletter for physicians and other health care providers, and to Pediatrics Nationwide. He has served as a communications specialist at the Center for Injury Research and Policy at The Research Institute and came to Nationwide Children's after 14-year career as daily newspaper reporter, most recently at The Columbus Dispatch.
Jeb Phillips

https://pediatricsnationwide.org/author/jeb-phillips/

Jeb Phillips

https://pediatricsnationwide.org/author/jeb-phillips/

Jeb Phillips

https://pediatricsnationwide.org/author/jeb-phillips/

Jeb Phillips

https://pediatricsnationwide.org/author/jeb-phillips/